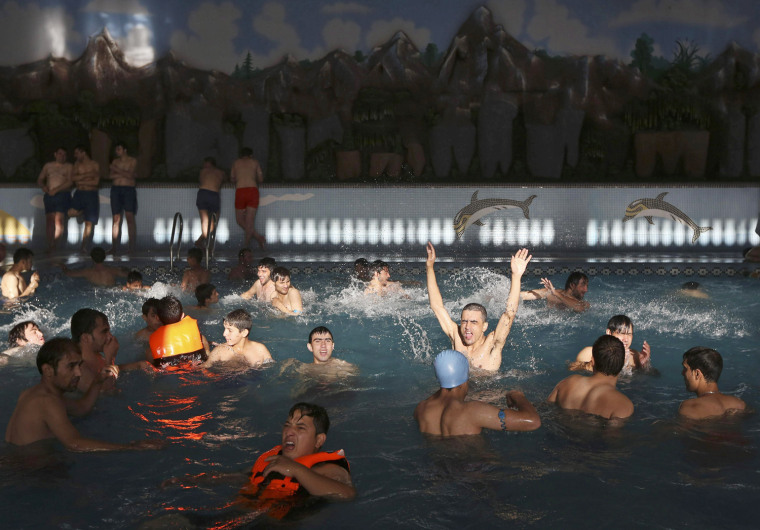 After the armed guards and body search at the door, it is almost easy to forget the fun is happening in ultra-conservative Afghanistan, except that all of the people leaping down the colourful slides and splashing in the water are men. 
Inside a non-descript building in central Kabul, residents of the battle-hardened capital have a new and unusual form of escape - a state-of-the-art water park.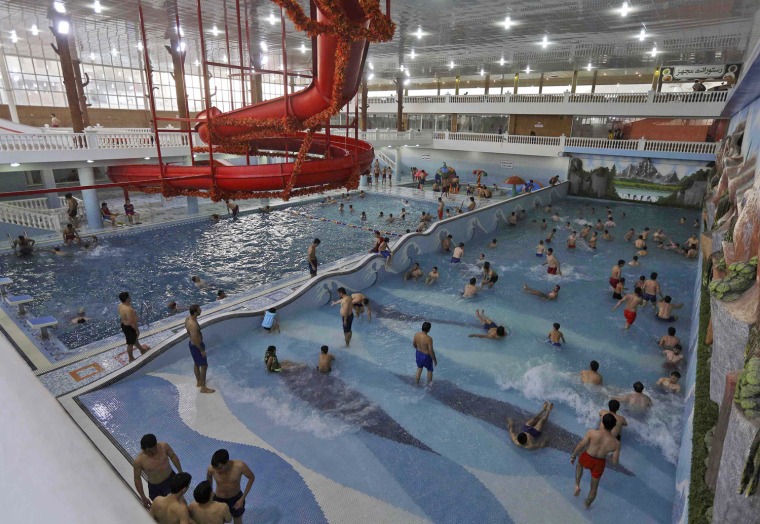 "They have really built a very good pool. I can't believe it," said one visitor, Fahim Maeel, a company manager. 
The creators of the novel $5 million endeavour are among the few in Kabul not wringing their hands over Afghanistan's future after 2014 when foreign combat troops are due to leave. 
"When we decided to build this place, we knew that 2014 was to come," said Mahmod Najafi, one of Kabul Water Park's managers and shareholders. "For us 2014 doesn't mean anything." 
Just over a year ago, Najafi and three partners pooled their cash to build the venue on a 2,300-square-metre (24,760-square-foot) plot near the parliament building.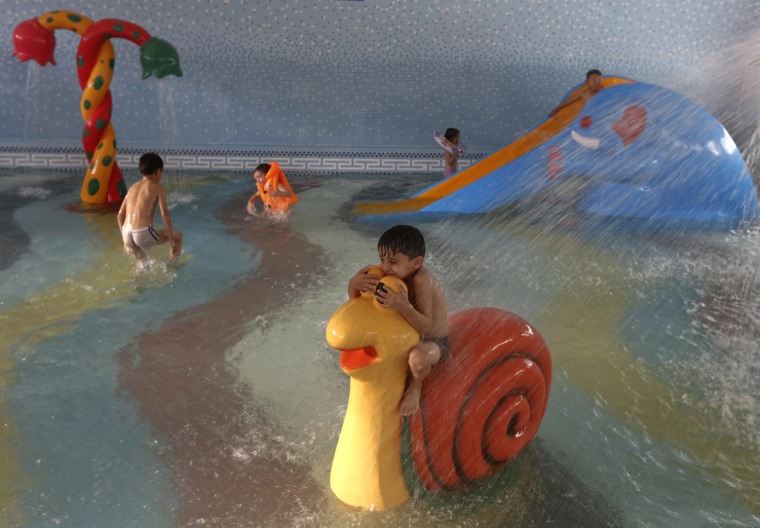 In addition to towering slides, there is a huge wave pool eliciting noisy delight from adult swimmers that one might expect from children visiting the beach for the first time. The men wear swim shorts but no slingshot-style suits were in sight. 
In a city where the average wage is about $50 a week, a thriving middle class can afford the admission price of 500 Afghanis ($9). 
"I am really proud when I see such developments," said Fahim Khan, a 26-year-old university student. 
The popular facility, which can handle up to 1,000 customers at a time, also has a restaurant, whirlpool, sauna and lavish play area for young children, including girls who are allowed to mix with the opposite sex until the age of about 10. 
-- Reuters