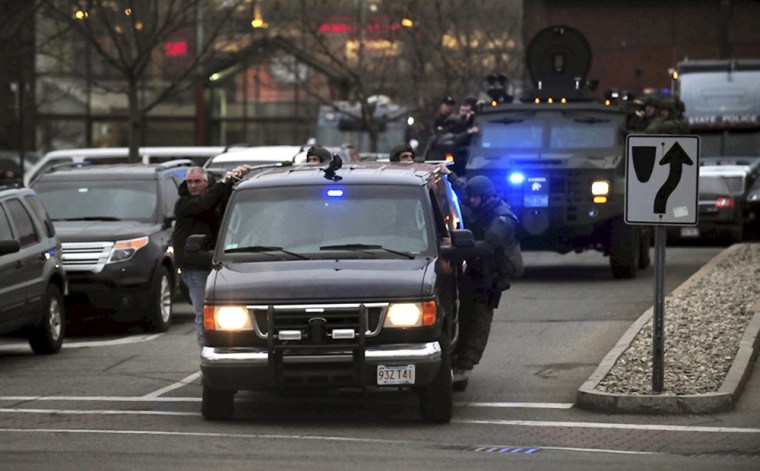 By Patrick Garrity, NBC News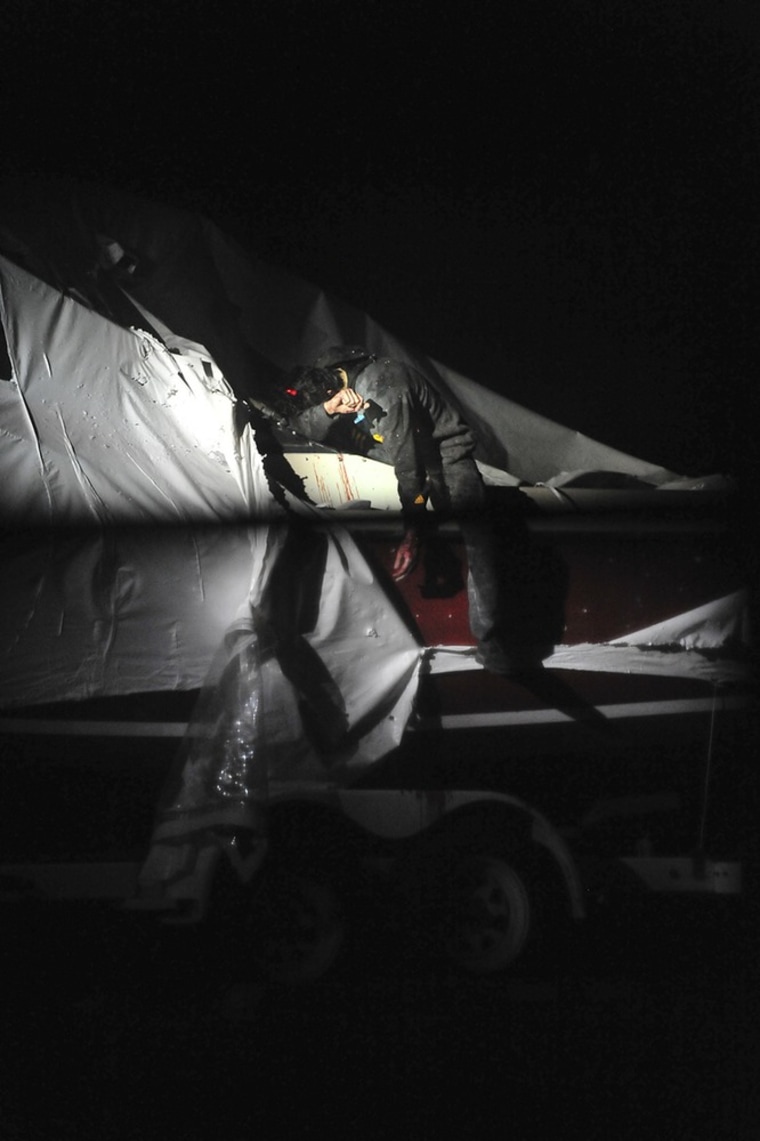 Boston magazine has delivered on its promise to publish a complete collection of photographs of "the real Boston bomber."
The images that earned Massachusetts State Police Sgt. Sean Murphy an internal review and near-unanimous public support are on display in the September issue of the magazine in a story titled, "Behind the Scenes of The Hunt for Dzhokhar Tsarnaev."
In July, Murphy leaked the dramatic images to the magazine in response to a Rolling Stone magazine cover story that featured a photo he felt glamorized the Boston Marathon bombing suspect, Dzhokhar Tsarnaev.
"This guy is evil. This is the real Boston bomber. Not someone fluffed and buffed for the cover of Rolling Stone magazine."
Days later, Murphy was briefly assigned to desk duty after Boston magazine displayed some of the images on its website. He has since been reassigned to patrol duty at a state police barracks in north-central Massachusetts.
Supporters greeted Murphy's return to duty with praise on a Facebook page dedicated to the officer.
"Give the man a medal and stop all this nonsense," poster Gigi Badolato wrote on the Facebook page.
"I support you 100% Sgt. Murphy," Maureen Rattigan wrote in a post.
The page has more than 65,000 supporters.
Tsarnaev, 20, has pleaded not guilty in connection with the April 15 bombing that killed three people and injured at least 260 more and in the shooting death of MIT Police Officer San Collier.