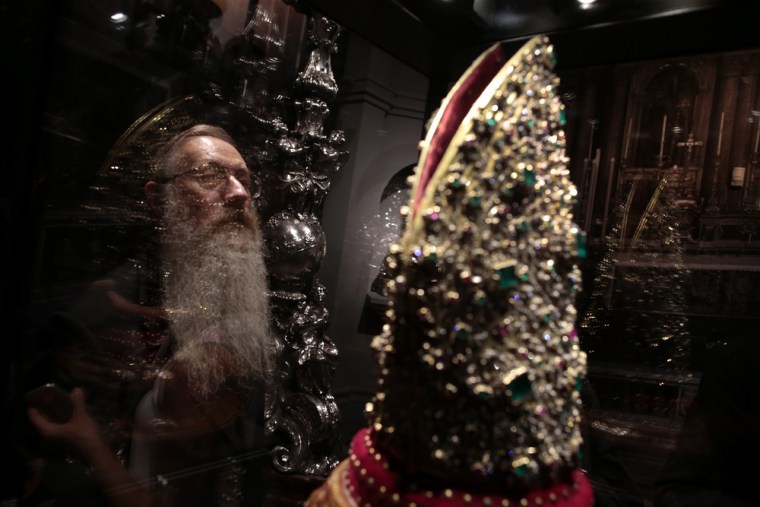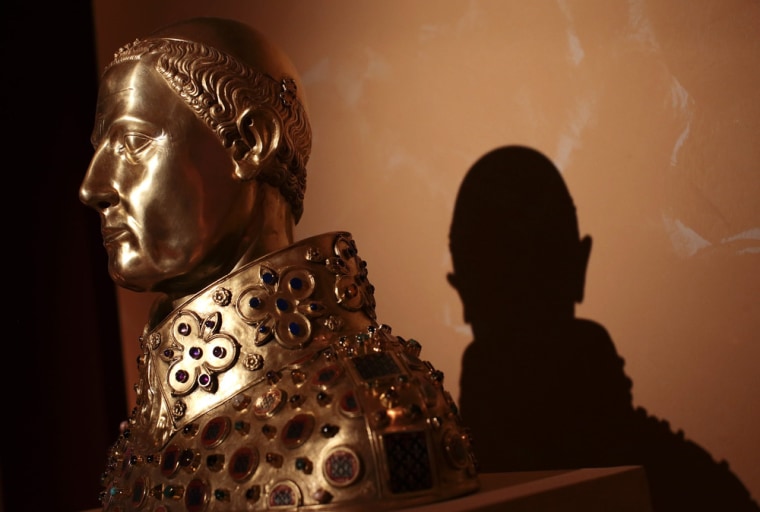 A rarely seen Neapolitan collection of sumptuous jewelry, hidden away for centuries and estimated to be more valuable than England's crown jewels, opened in Rome on Tuesday.
The "Treasure of San Gennaro", precious objects donated in tribute to the patron saint of Naples, has rarely left the southern Italian city and spent centuries locked in a vault, largely forgotten by the wider world.
The 70 pieces were transported under heavily armed guard to a central Rome museum earlier this month and will be on display until February.
The hoard includes what is thought to be one of the most precious pieces of jewelry in the world - the necklace of San Gennaro, begun in 1679 to adorn a gold and silver bust containing the skull of the saint. Read the full story.