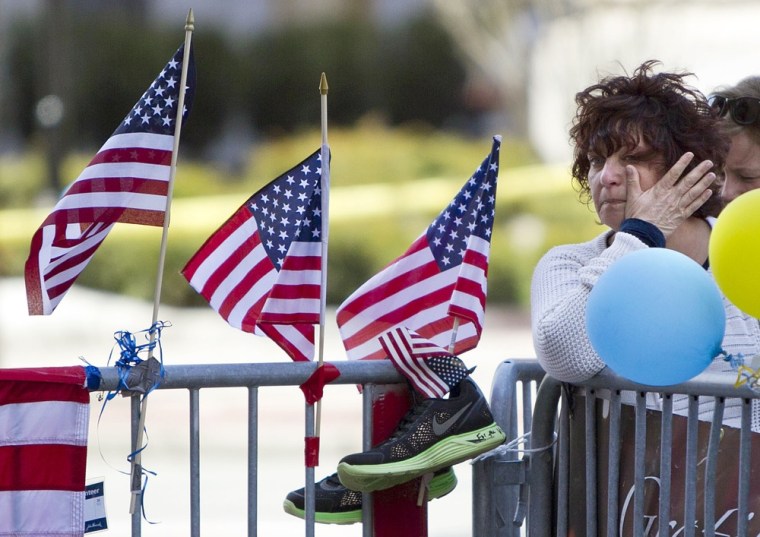 By Matthew DeLuca, Staff Writer, NBC News
Boston observed a moment of silence at 2:50 p.m. Monday – exactly one week after an annual springtime rite in the city was shattered by a pair of explosions that killed three people and injured more than 200, including some who lost legs.
From the race's finish line on Boylston Street to the floor of the New York Stock Exchange, mourners inside and out of Boston took a moment to remember those they lost. Continue reading.
Previously on PhotoBlog: