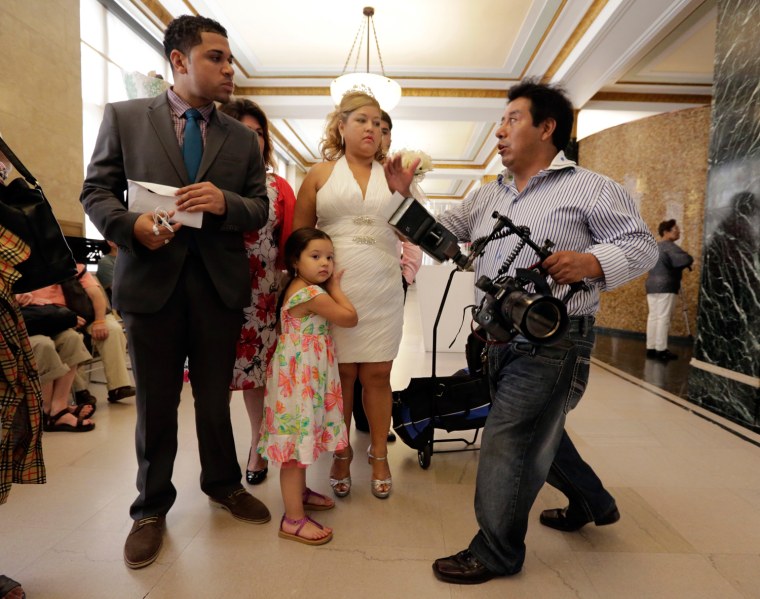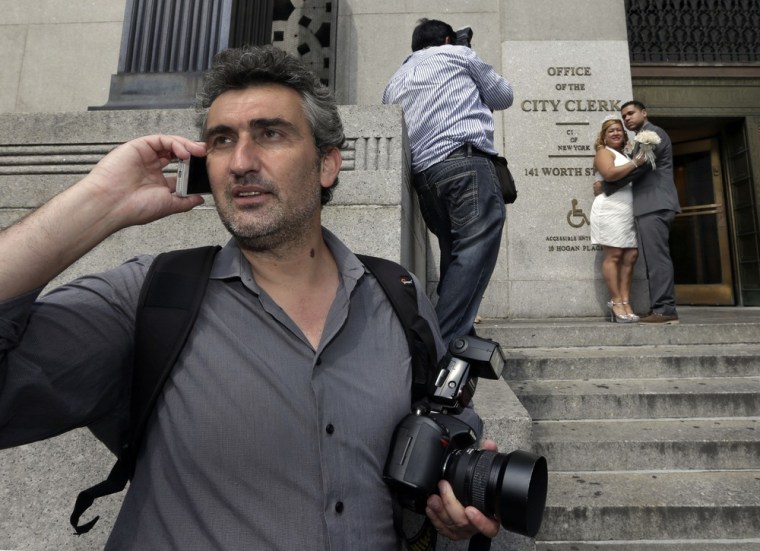 Hundreds of people get married at New York City Hall every day. Some couples forget flowers or rings, but what about the one real necessity - a witness?
That's where Goran Veljic and Braulio Cuenca come in. Between them, the two wedding photographers have served as witnesses for thousands of couples, a duty that both markets their services and allows them to share in the happiest day of people's lives.
Neither man charges to witness a marriage - but if couples want to buy photos, Cuenca charges $175 for a 35-print album and portrait, and Veljic offers print packages and DVDs for $299. Read the full story.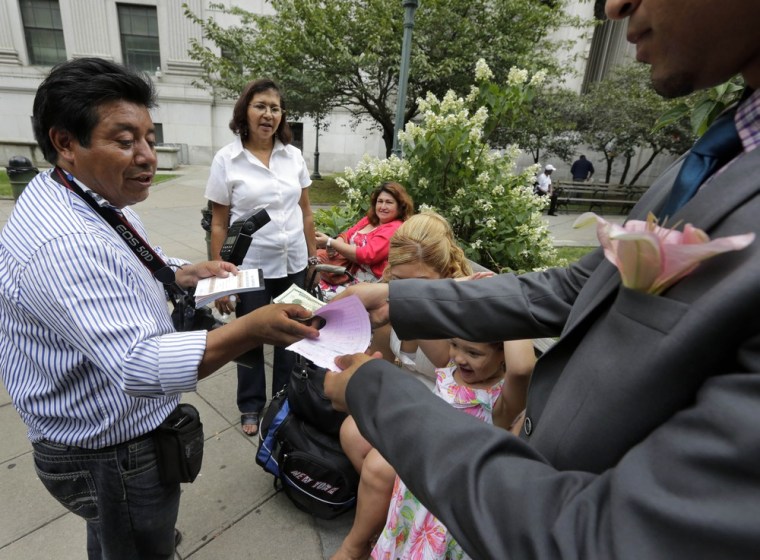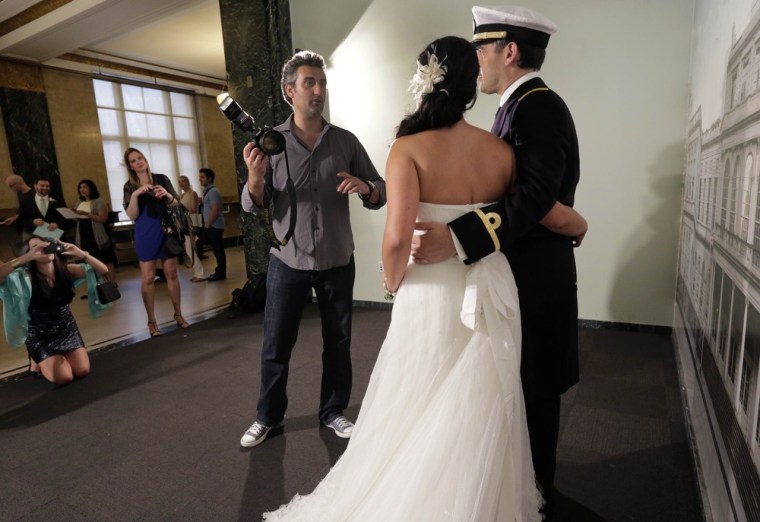 See more wedding stories on PhotoBlog: