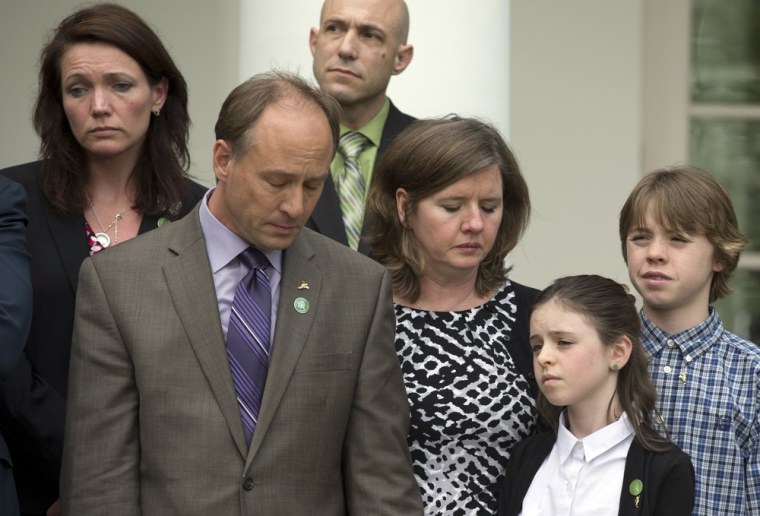 Mark and Jackie Barden, who lost their son Daniel in the Newtown school shooting, and their children Natalie and James stand with Nicole Hockley, center, whose son Dylan was slain, and Jeremy Richman, rear, father of Avielle, as President Barack Obama speaks in the Rose Garden of the White House on April 17, 2013, about measures to reduce gun violence and a bill to expand background checks during gun purchases that was defeated in the Senate.
NBC News reports:
Despite an impassioned push by President Barack Obama and an emotional lobbying effort by the families of mass shooting victims, proponents of a compromise measure to expand gun background checks on Wednesday fell six votes short of passage in the Senate. The vote on the amendment was 54 to 46. Sixty votes were needed for the amendment to be adopted.
"All in all, this was a pretty shameful day for Washington," Obama said sternly, urging backers of gun control to continue the fight.