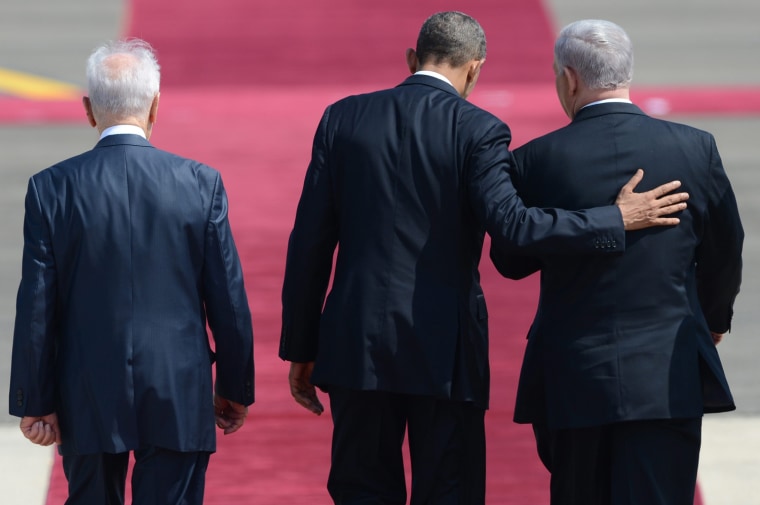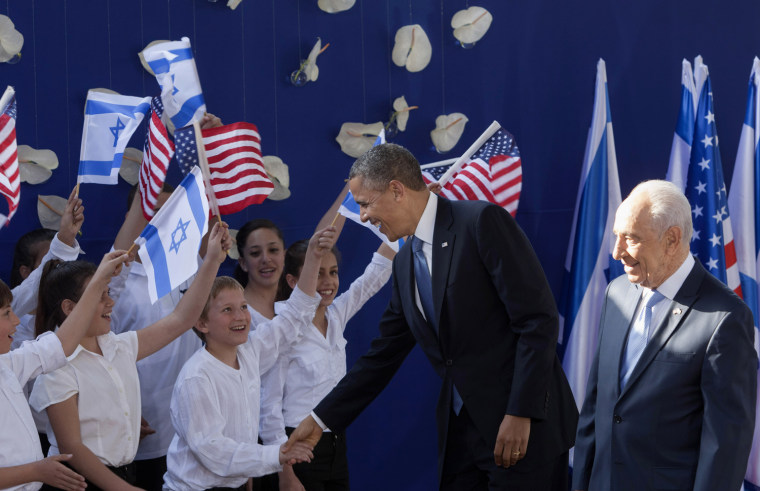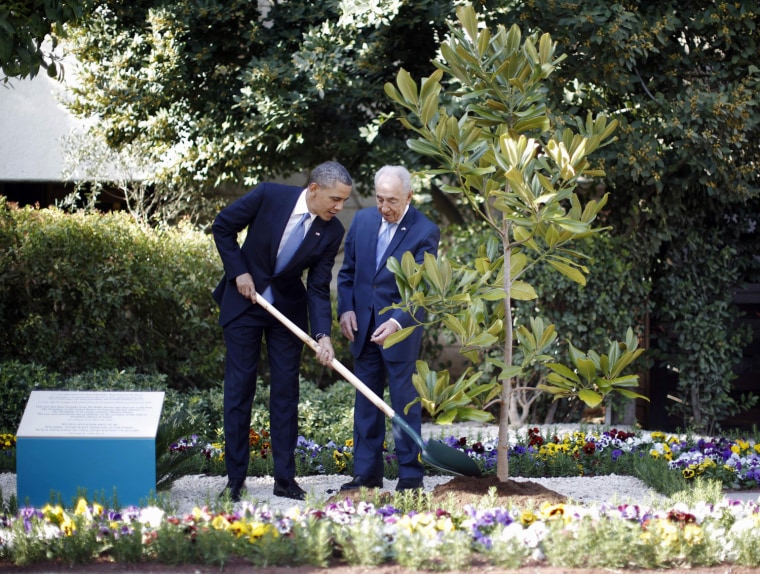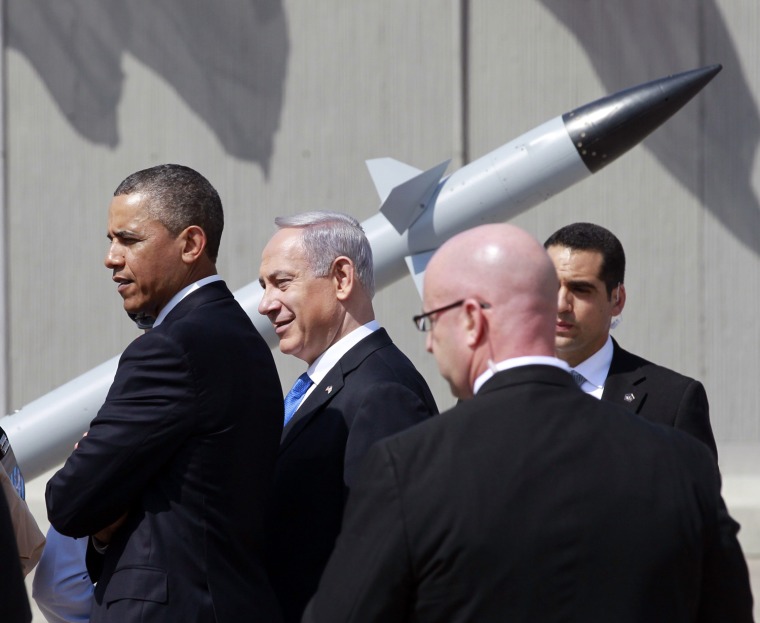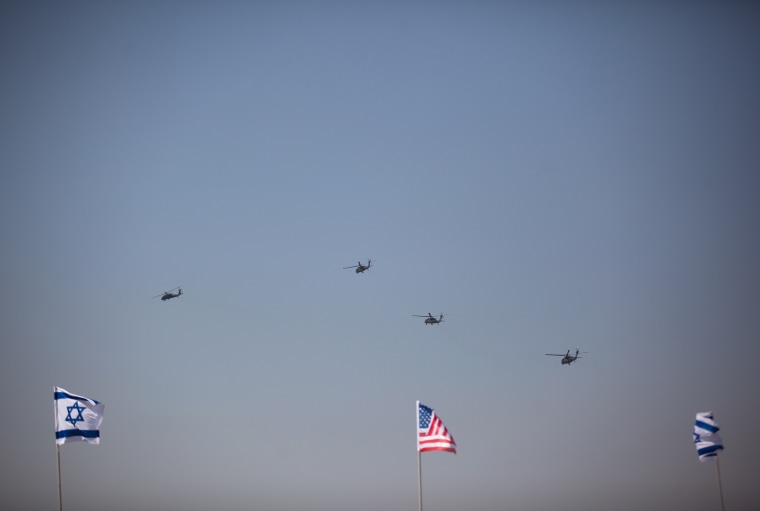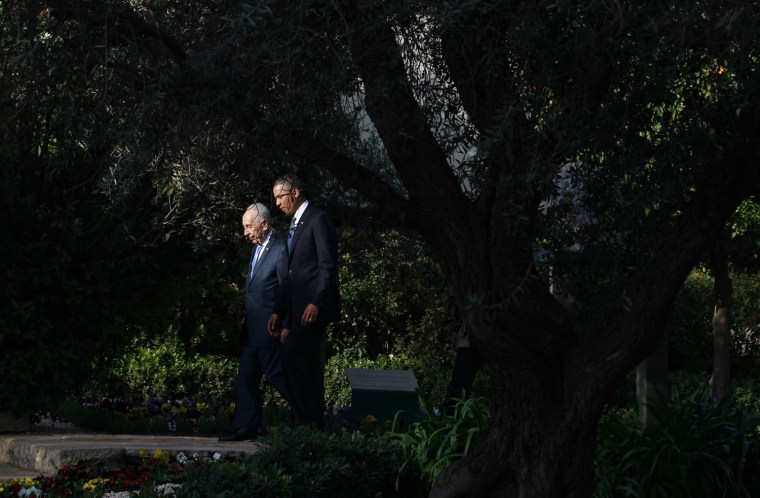 By Alastair Jamieson and Ian Johnston, NBC News
Israel has "no greater friend than the United States," President Barack Obama said Wednesday on his first state trip to the country.
During his visit, Obama is expected to discuss Iran's disputed nuclear program and the crisis in Syria, and will also meet Palestinian officials in the West Bank on Thursday, but little progress on the peace process is expected.
Standing alongside Israel's President Shimon Peres following a private bilateral meeting, Obama said the two countries' joint efforts were important in securing peace for future generations. Read the full story.
Previously on PhotoBlog: