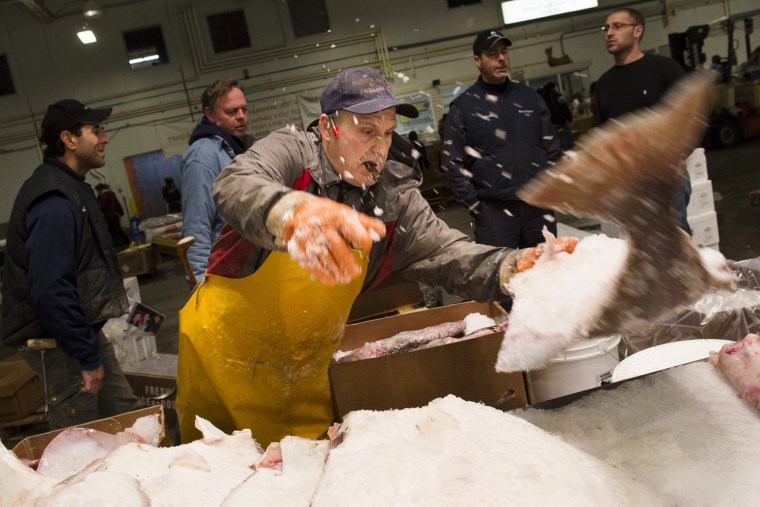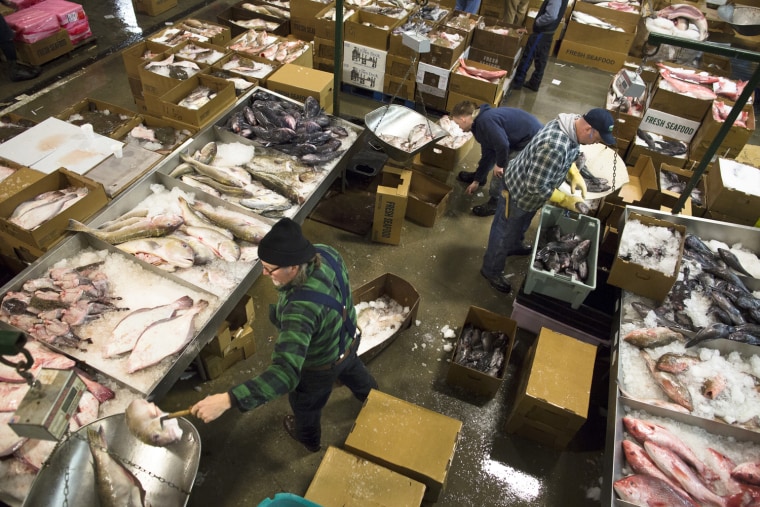 Think Wall Street trading is brutal? Head up to the grittiest part of the South Bronx, where cutthroat deals are made in the dead of night on a massive concrete floor that reeks of fish guts.
The New Fulton Fish Market is the nation's largest seafood market, and second in the world to Tokyo's. Here, in a refrigerated building the size of six football fields, fishmongers are frenetically filleting, selling and packaging seafood — 200 million pounds a year worth close to $1 billion by some estimates. It is headed for restaurant tables, stores and mouths across America.
Glistening under the fluorescent lights is just about every sea creature. Most come in by truck, but about half are flown in from the ends of the Earth: Arctic char from Iceland; mahi-mahi from Ecuador; hamachi from Japan; branzino from Greece; salmon from Scotland; cockles from New Zealand.
Experienced buyers negotiate prices in seconds, judging quality on a look, a touch, a smell and often a raw taste.
Editor's note: Photos taken on March 29 and made available to NBC News today.