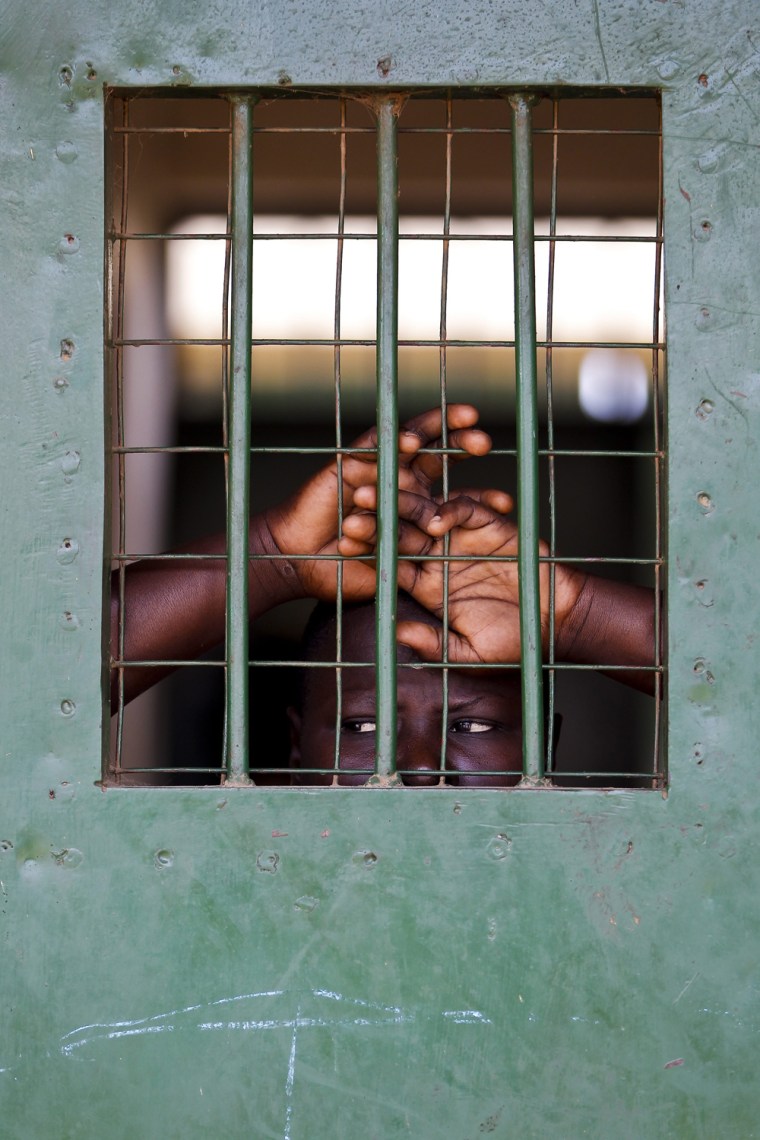 European Pressphoto Agency reports — Built in 1948 by the British colonial government, Rumbek Central Prison houses some 600 prisoners who live in overcrowded cells with virtually no access to basic health care, sanitation, as well as adequate food and nutrition.
Arbitrary detention is rife in South Sudan, says a 2012 report by Human Rights Watch. Several inmates interviewed, some of them on death row, said they had no access to lawyers or any form of legal aid. But it is merely just one of several human rights laws being broken at the prisons in South Sudan. Conditions in the country's prisons 'clearly do not comply with international or domestic law and standards on prisoners' welfare', the report continues. Those who are accused of or convicted of murder are often shackled for extended periods of time, if not permanently. And corporal punishment is often used to 'discipline' inmates such as being beaten with a stick or whip for fighting or disobeying prison officers.
Smile Tombek, 33, an inmate in Juba Central Prison, says he was sentenced to 14 years in jail without a trial along with his three sisters, for killing a man, but no one told them who is accused of the killing. 'Someone was murdered and our whole family was accused so we were arrested, and then taken directly to this prison from the police station. Since then, I have never had a chance to talk to anyone, like a lawyer'.
The prison director at the Rumbek Central Prison says that he acknowledges the poor conditions at his prison but there have been some improvements over the past year, although the government needs more funding. South Sudan's economy has been seriously damaged following the halting of its oil production after a border dispute with its northern neighbor Sudan. The world's newest nation still has a lot of work to do for its citizens - whether they are guilty of a crime or not.
EDITOR'S NOTE: Text and images made available to NBC News on Nov. 21