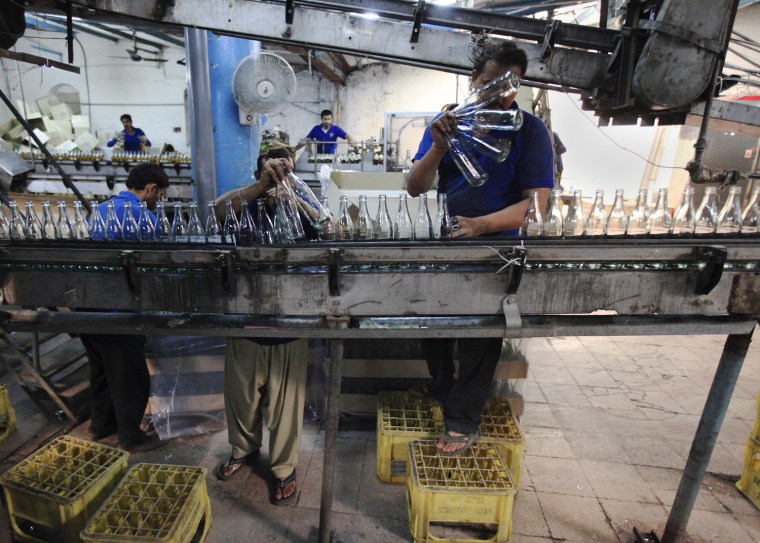 Faisal Mahmood, Reuters — Murree Brewery, established in 1860 by British colonial rulers to supply beer to their troops, is desperately looking for business overseas to hedge against its uncertain domestic market. Prohibition was imposed in Pakistan in 1977. Non-Muslims and foreigners must obtain a government permit to purchase alcohol at designated retailers which are mainly upscale hotels.
See more beer related images on PhotoBlog
EDITOR'S NOTE: Images made available to NBC News on Nov. 15.