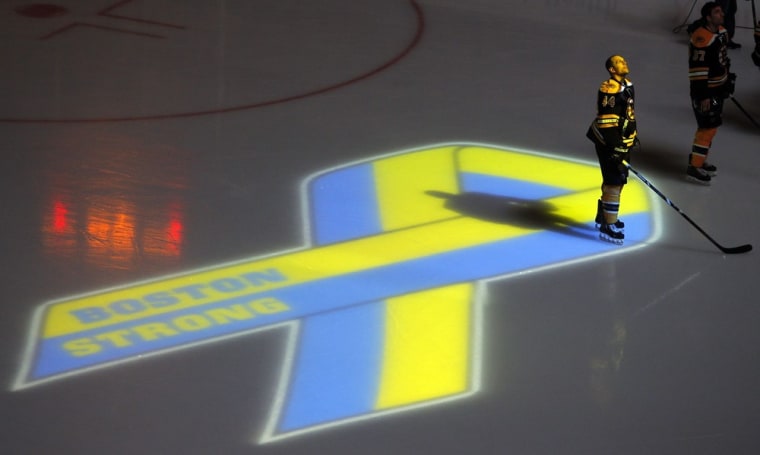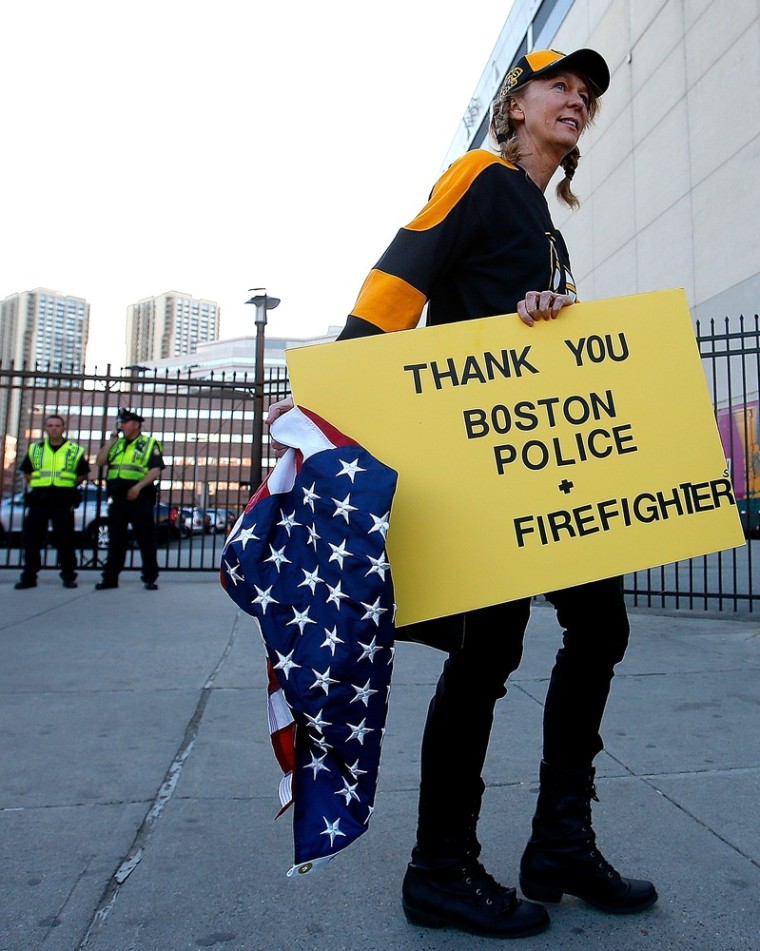 Just two days after the tragic bombing of the Boston Marathon, hockey fans gathered at the city's TD Garden to cheer for their team.
Attendees accepted and dealt with heightened security as they entered the building and made way to their seats, and the crowd cheered as the color guard brought the flag onto the ice.
Then, thousands of voices joined together for one of the most powerful renditions of the national anthem you'll ever hear. Play this NBC Sports video to see it happen.