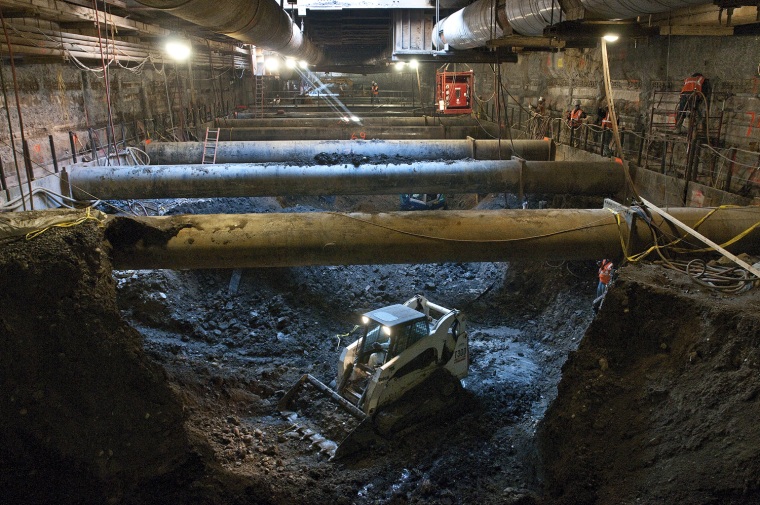 By Katie Cannon, NBC News:
 A project 90 years in the making had better be impressive, and the Metropolitan Transport Authority's $4.5 billion Second Avenue Subway project does not disappoint.
The undertaking, which began in 2007 and can be found up to nine stories underneath the high rises of Manhattan, is the first line to be built in New York City since 1932, and when completed, the initial phase will run from 96th street to 63rd street. There are plans to eventually run the line all the way to lower Manhattan.
MTA photographer Patrick Cashin began making pictures of the construction as soon as there was a hole large enough to venture into.
"I think when you're down there for all of 10 seconds, you know that this is a dangerous place to be," Cashin said in an interview published on Flickr's blog.
Despite the danger, he visits the site every few months to document the progress of this engineering feat.
See more pictures on the MTA's Flickr page.