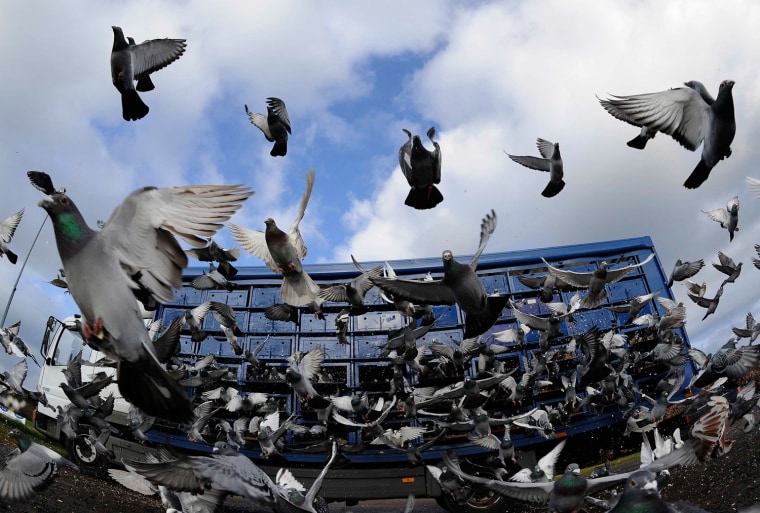 Reuters reports -- All those years ago when Paul Julius von Reuter was just starting out his news agency, he used homing pigeons to plug a gap in the information link between the bourses of Paris and Berlin. The operation only lasted a year, until the final telegraph line was laid, but the fact that pigeons carried stock market price reports remains an anecdote on resourcefulness.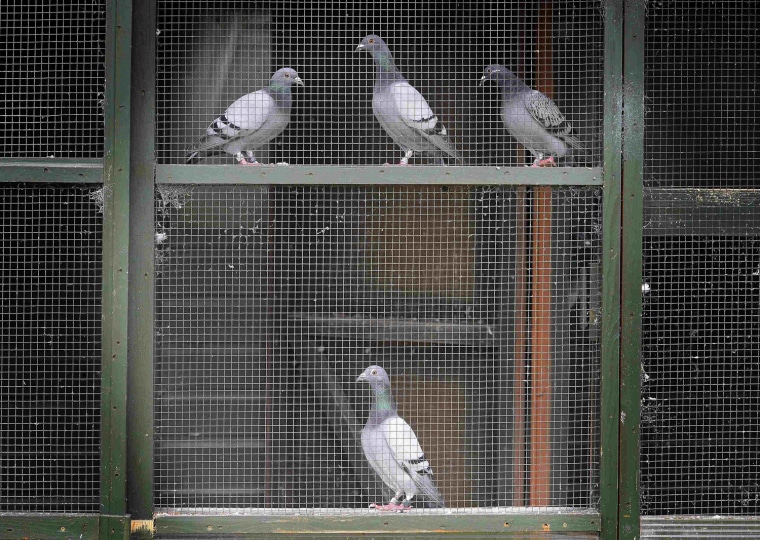 Fast forward to 2012, where the world is connected by fibre optics and satellite beams, one may be surprised to learn that aficionados still train, keep and race pigeons for sport. Although the membership of Britain's Royal Pigeon Racing Association (RPRA) has been declining over the past few decades, tens of thousands remain. This year the 40th annual British Homing World Show of the Year had 2,500 pigeon entries from around the world including the U.S. and China, and its 25,000 visitors made it the largest single event at the seaside resort.
To stem the hemorrhaging of its membership, the RPRA has been promoting novel ways in which to sustain the sport. In traditional club racing, one would need his or her own loft to raise and train pigeons. With the new One-Loft method, anyone can join. All that's needed to start is a membership in the association and a young pigeon, which is entered in the race and delivered to a loft in Tewkesbury. About 1,200 young pigeons are held here and trained. They take part in a series of races until the final 200-mile race from Scotland. As an added incentive, the first prize pays out $31,600. Read the full story.