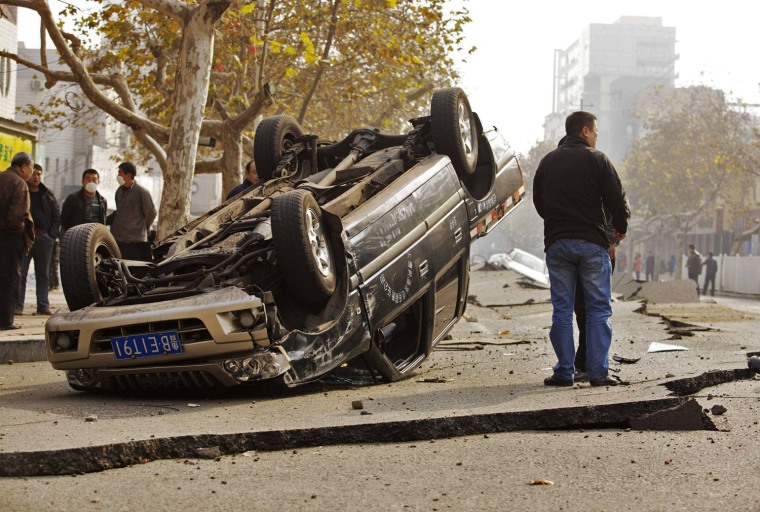 An explosion in a Sinopec Corp oil pipeline killed 52 people in Qingdao in eastern China on Friday, causing a blaze that took several hours to bring under control and halting operations at a major oil port, media and ship brokers said.
Qingdao is one of China's largest crude oil import terminals, supplying at least two major Sinopec refineries -- the Qingdao plant and Sinopec Qilu Petrochemical Corp -- as well as many small, independent refineries.
The explosion in the underground pipeline caused a huge hole to appear in the roadway above and state television showed a truck that had fallen into it, with a residential apartment block in the background.
President Xi Jinping called on local authorities to "spare no effort to rescue the injured and strengthen safety to eradicate such incidents", state news agency Xinhua said.
-- Reuters
GRAPHIC WARNING: Contains images which some viewers may find disturbing. 
Related: China probes oil pipelines as death toll from blast rises to 52