A sobbing Oscar Pistorius walked hesitantly on his stumps around court on Wednesday in a dramatic demonstration of his disability ahead of his sentencing for murdering his girlfriend Reeva Steenkamp.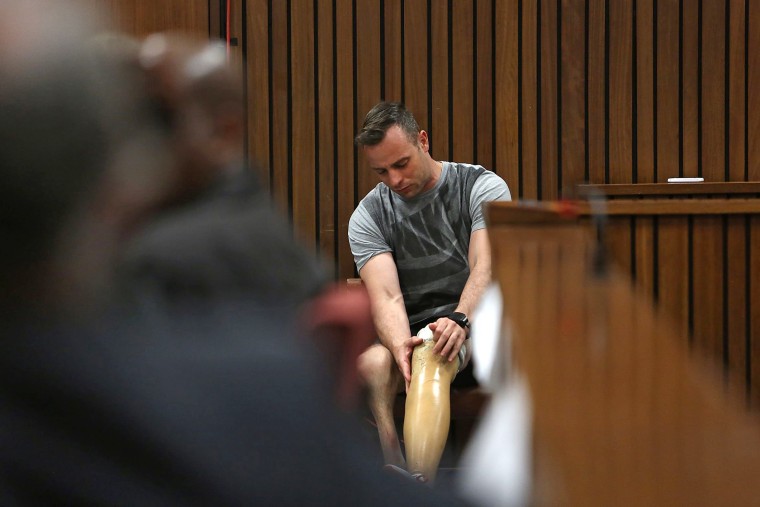 Defense lawyer Barry Roux said it was not the "strong, ambitious" Pistorius, the history-making Olympic runner and multiple Paralympic champion, who fired the four shots that killed Steenkamp. Rather, it was a disabled man standing on his stumps and in fear for his life, Roux argued while asking for leniency for the double-amputee athlete, who is facing a 15-year jail sentence.
Pistorius claims he thought he was shooting at an intruder when he shot Steenkamp through a toilet cubicle door in his home.
Pistorius is currently living under house arrest after initially serving one year of a five-year prison sentence for manslaughter for shooting Steenkamp multiple times in 2013. That conviction was overturned last year by an appeals court, which convicted Pistorius of the more serious charge of murder.