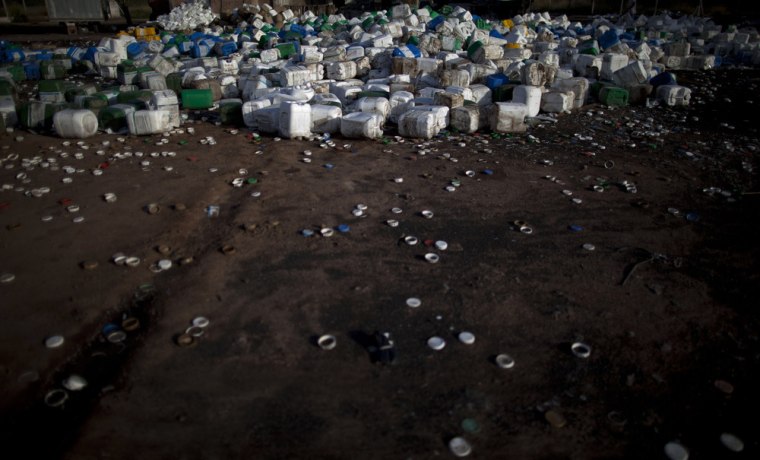 Argentine farmworker Fabian Tomasi wasn't trained to use protective gear as he pumped pesticides into crop dusters. Now at 47, he's a living skeleton.
Schoolteacher Andrea Druetta lives in a town where it's illegal to spray agrochemicals within 500 meters of homes, and yet soy is planted just 30 meters from her back door. Recently, her boys were showered in chemicals while swimming in their backyard pool.
Sofia Gatica's search for answers after losing her newborn to kidney failure led to Argentina's first criminal convictions for illegal spraying last year. But 80 percent of her neighbors' children surveyed carry pesticides in their blood.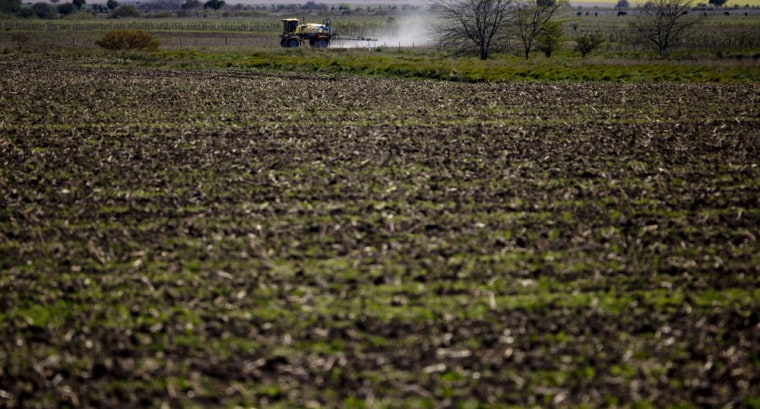 American biotechnology has turned Argentina into the world's third-largest soy producer, but the chemicals powering the boom aren't confined to soy and cotton and corn fields. The Associated Press documented dozens of cases where these poisons are used in ways specifically banned by existing law.
Now doctors are warning that uncontrolled pesticide use could be the cause of growing health problems among the 12 million people who live in the South American nation's vast farm belt.
In Santa Fe province, the heart of Argentina's soy industry, cancer rates are two times to four times higher than the national average. In Chaco, the nation's poorest province, children became four times more likely to be born with devastating birth defects in the decade since biotechnology dramatically expanded industrial agriculture.
"The change in how agriculture is produced has brought, frankly, a change in the profile of diseases," says Dr. Medardo Avila Vazquez, a pediatrician who co-founded Doctors of Fumigated Towns. "We've gone from a pretty healthy population to one with a high rate of cancer, birth defects, and illnesses seldom seen before." Read the full story.
EDITOR'S NOTE: Images taken between March and September, 2013, and made available to NBC News this week.