Police in the Polish capital arrested 215 people on Tuesday and used water cannons to push back several hundred masked men who threw stones and flares at lines of riot police.
Nationalist groups march through Warsaw each year to mark the anniversary of Polish independence, but for the fourth year in a row the procession turned violent.
When the march, involving tens of thousands of people, crossed a bridge over the Vistula river and reached the eastern bank near the national soccer stadium, a group of people broke away.
They tore up paving slabs and benches from a nearby bus station, and hurled them at police, who were dressed in white helmets and shields, a Reuters reporter said.
The police advanced towards the rioters, most of whom were wearing balaclavas to hide their faces, and brought forward a water cannon truck. They were able to push the rioters back onto the bridge in the direction they had come.
Led by a centre-right government, Poland is enjoying a period of prosperity unprecedented in its modern history. But some Poles feel traditional values - including a strong attachment to the Catholic church, and opposition to abortion and same-sex marriages - are being sacrificed as Poland embraces the ideals of the European Union.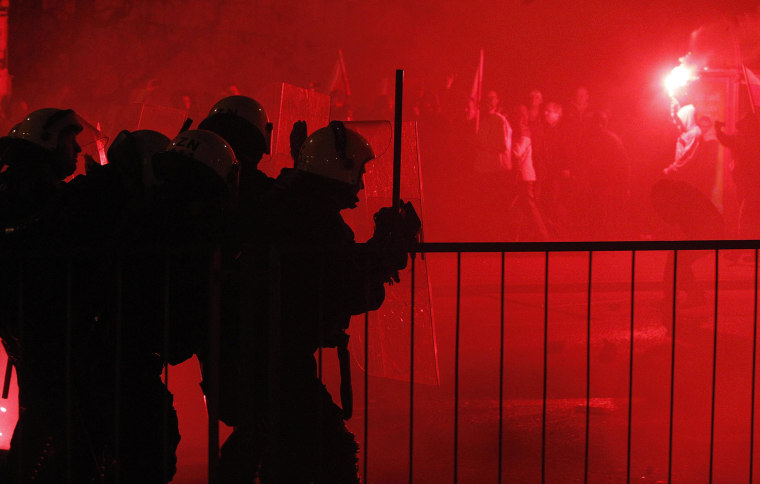 — Associated Press