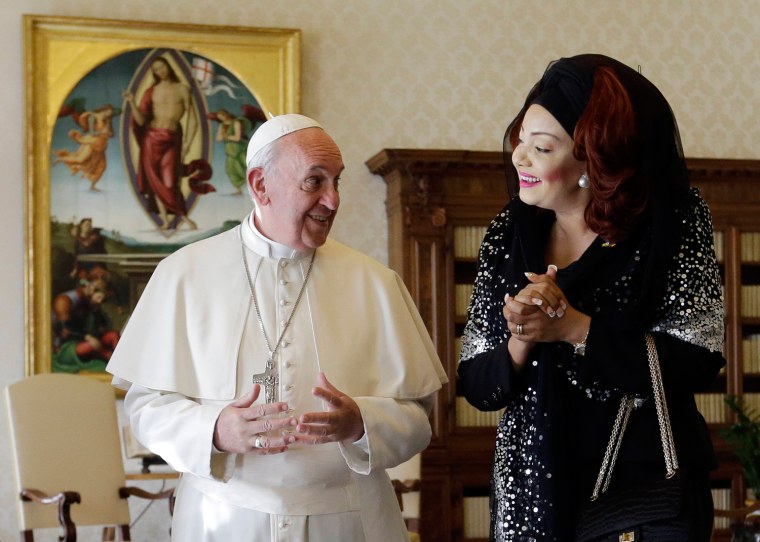 Pope Francis met with Cameroon's first lady Chantal Biya during a private audience at the Vatican on Friday.
Biya, whose signature hairstyle and fashion sense have been celebrated on Tumblr and admired by Paris Hilton, was accompanying her husband, President Paul Biya, on a visit to Rome.
The 80-year-old president, who has been in charge of the oil-producing Central African nation since 1982, extended his grip on power as his ruling party secured a landslide win in a parliamentary vote, Reuters reported on Thursday.