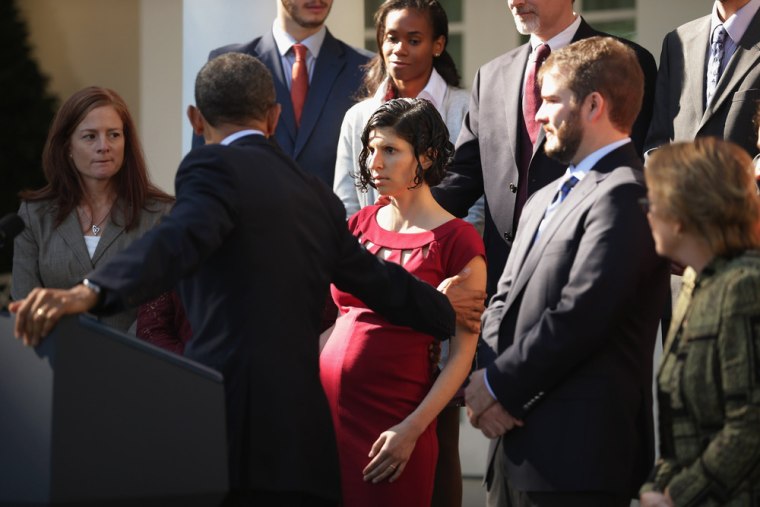 A pregnant woman has thanked President Barack Obama for catching her before she fainted as he delivered a White House speech on Monday.
San Diego resident Karmel Allison began to feel lightheaded as she stood directly behind the president at the event in the Rose Garden.  
She had been invited to the White House after she wrote a blog post titled What Obamacare Feels Like to a Diabetic. 
Towards the end of Obama's speech, Allison swayed and seemed to struggle to stay on her feet. Obama turned to her and supported her, saying, "I got you, you're OK."
He then quipped, "This happens when I talk too long."
The White House said Allison was diagnosed with Type 1 diabetes when she was nine years old, and has stayed on the same insurance ever since out of fear she would not be able to find a plan that would cover her due to her pre-existing condition.
She was escorted out of the event and later tweeted her thanks to the president.
Allison's husband also chimed in with thanks of his own.
-- NBC Washington contributed to this report
Related: