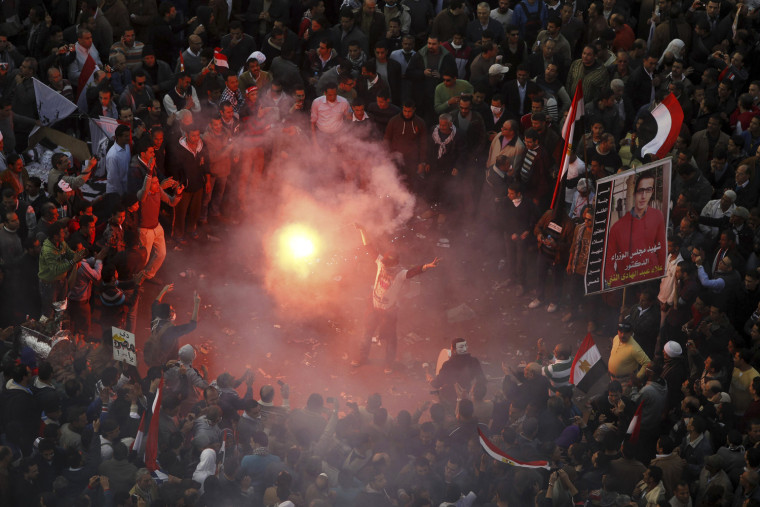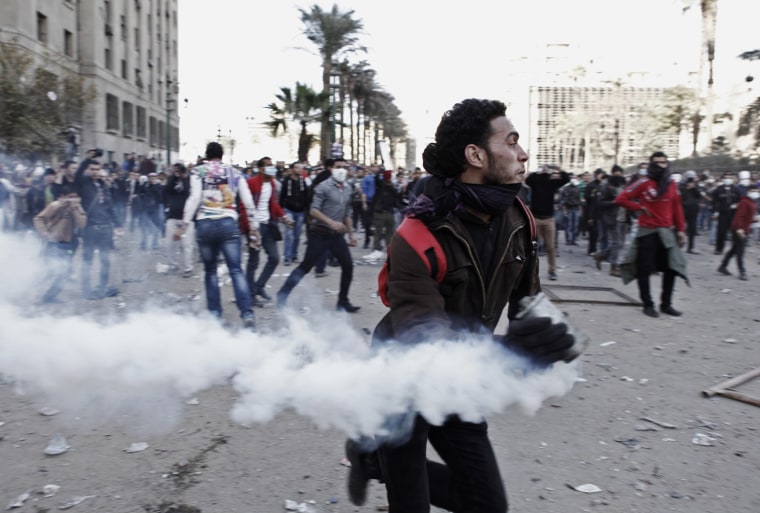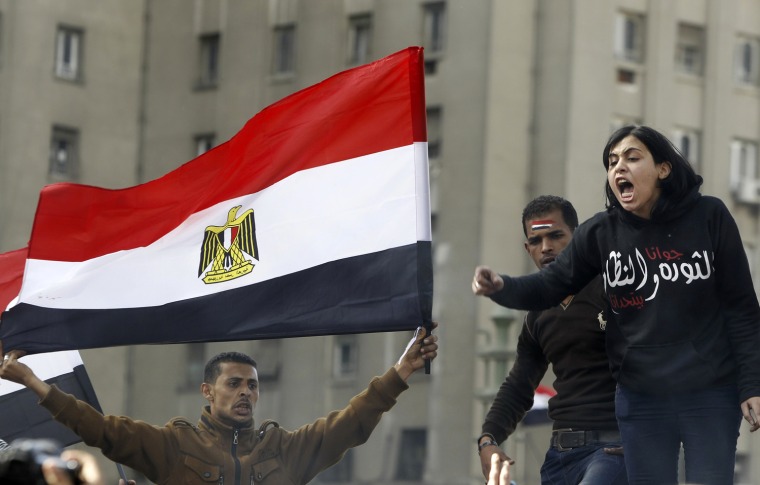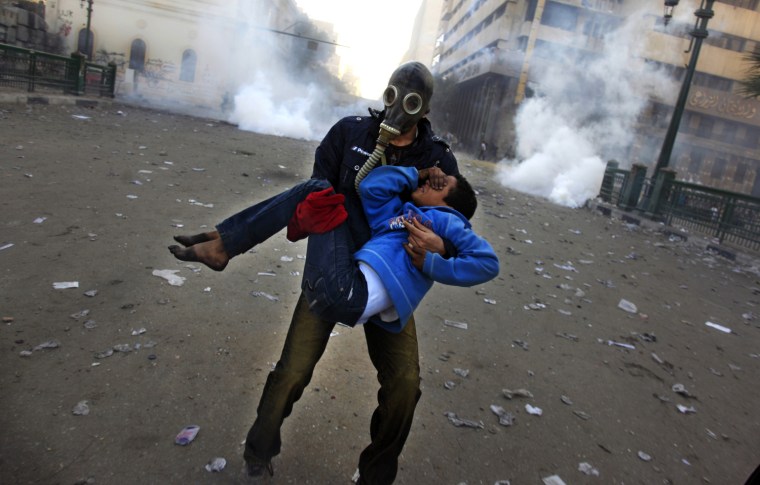 By Ahmed el-Shemi and Tom Perry, Reuters --
CAIRO -- Youths fought Egyptian police in Cairo and Alexandria on Friday on the second anniversary of the revolt that toppled Hosni Mubarak and brought the election of an Islamist president whom protesters accuse of riding roughshod over the new democracy.
The Jan. 25 anniversary showcased the divide between the Islamists and their secular foes that is hindering President Mohammed Morsi's efforts to revive an economy in crisis and reverse a plunge in Egypt's currency by enticing back investors and tourists.
Inspired by Tunisia's historic popular uprising, Egypt's revolution spurred further revolts across the Arab world. But the sense of common purpose that united Egyptians two years ago has given way to internal strife that has only worsened and last month triggered lethal street battles.
Opponents of Morsi and his Muslim Brotherhood allies massed in Cairo's Tahrir Square Friday to revive the demands of a revolution they say has been betrayed by Islamists.