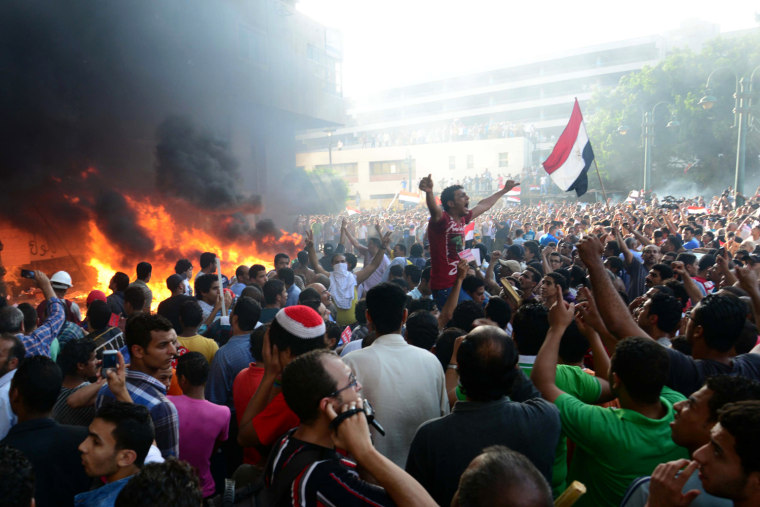 CAIRO — Tens of thousands of backers and opponents of Egypt's Islamist president held competing rallies in the capital Friday and new clashes erupted between the two sides in the country's second largest city, Alexandria, in a prelude to massive nationwide protests planned by the opposition this weekend demanding Mohammed Morsi's removal.
In Alexandria, where dozens were injured in fighting, opposition protesters broke into the local headquarters of Morsi's Muslim Brotherhood and set fires, throwing papers and furniture out the windows.
For the past several days, Brotherhood members and Morsi's opponents have battled it out in the streets of several cities in the Nile Delta in violence that has killed at least five people. The latest died Friday from injuries suffered in fighting the day before, security officials said.
Related:Egyptian clerics warn of 'civil war' ahead of mass protests