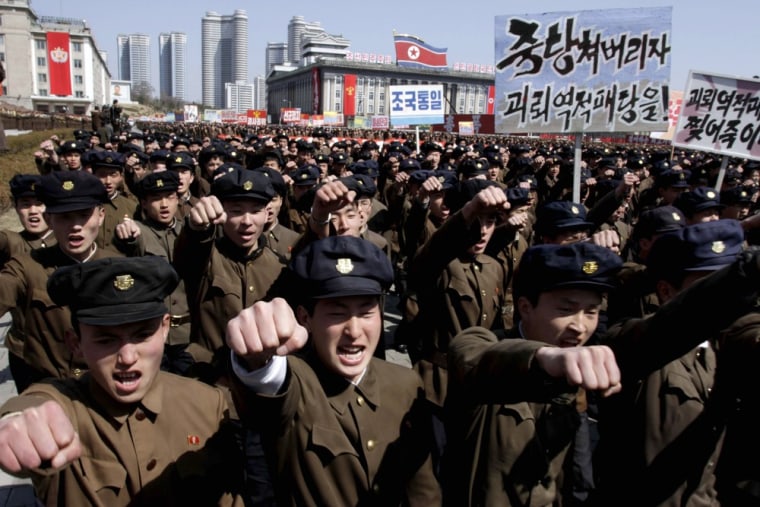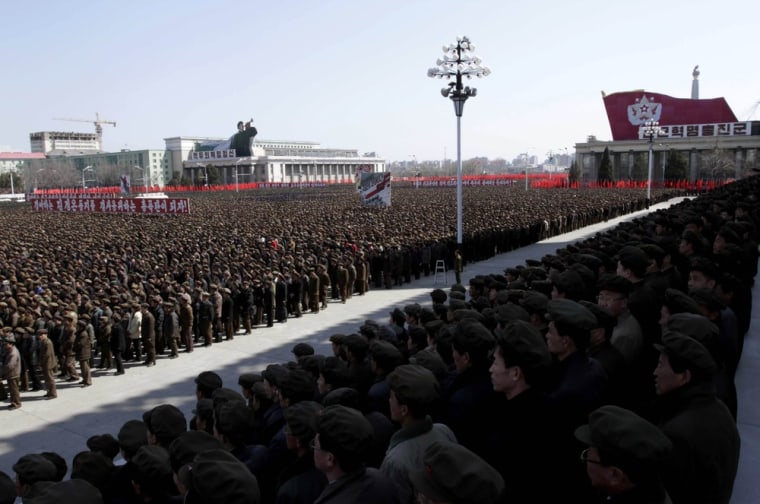 Tens of thousands of North Koreans turned out for a mass rally at the main square in Pyongyang on Friday in support of their leader Kim Jong Un's call to arms.
Placards read "Let's crush the puppet traitor group" and "Let's rip the puppet traitors to death!", The Associated Press reported.
Earlier on Friday, the isolated communist state put its rocket units on standby to attack U.S. military bases in South Korea and the Pacific, Reuters reported, after two nuclear-capable stealth bombers flew from Missouri to drop inert munitions on a range in South Korea as part of a major military exercise.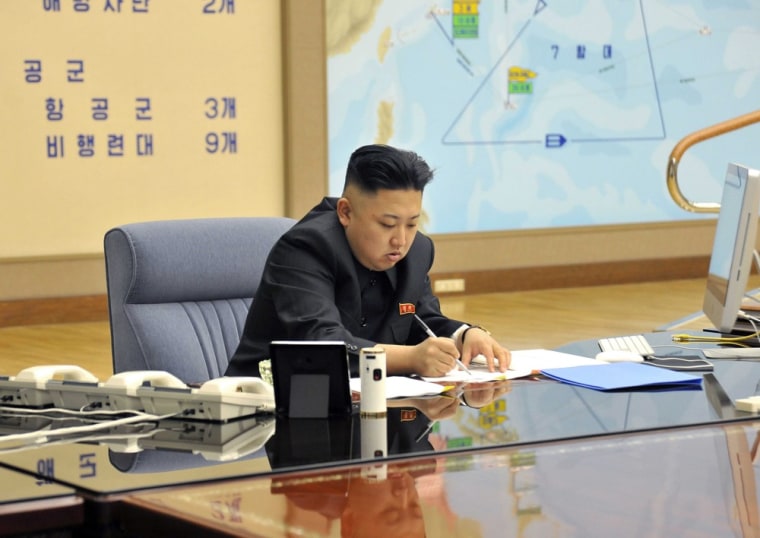 Related:
Combat ready? Kim Jong Un inspects troops as North Korea issues new threats
Kim Jong Un gets to grips with North Korean army's latest technology