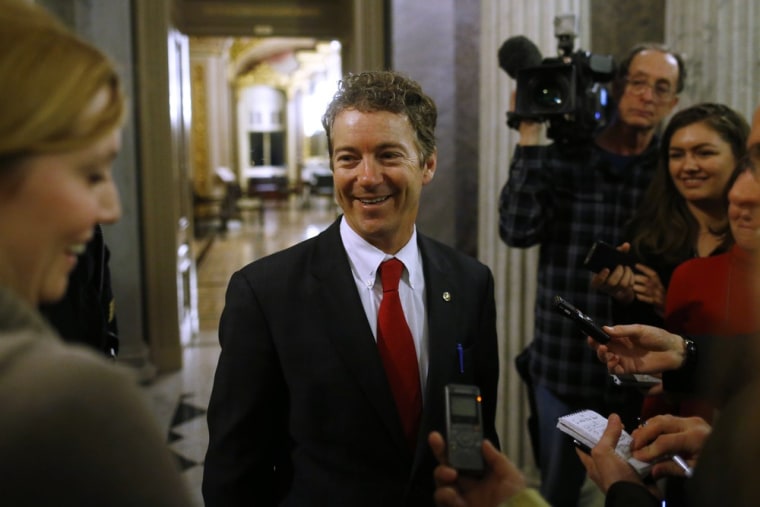 By Carrie Dann and Kasie Hunt, NBC News
After holding forth on the Senate floor for almost 13 hours, Kentucky Republican Sen. Rand Paul has ended a lengthy filibuster of the president's nominee to lead the CIA. 
Paul, who cited objections over the administration's policy regarding potential drone attacks on U.S. citizens, relinquished the Senate floor at nearly 1 a.m. ET early Thursday morning. 
In the end, it was nature that called. 
"I've discovered that there are some limits to filibustering, and I am going to have to take care of one of those in a few minutes here," he said to laughter after thanking his supporters and staff. Read the full story.