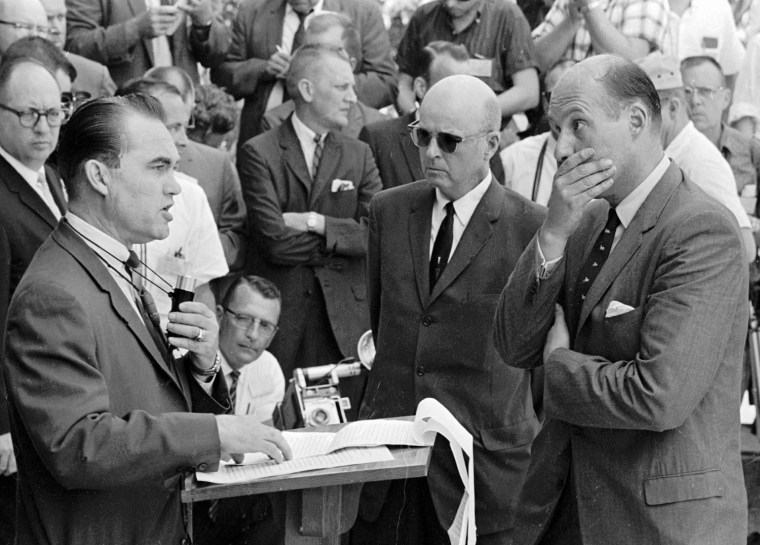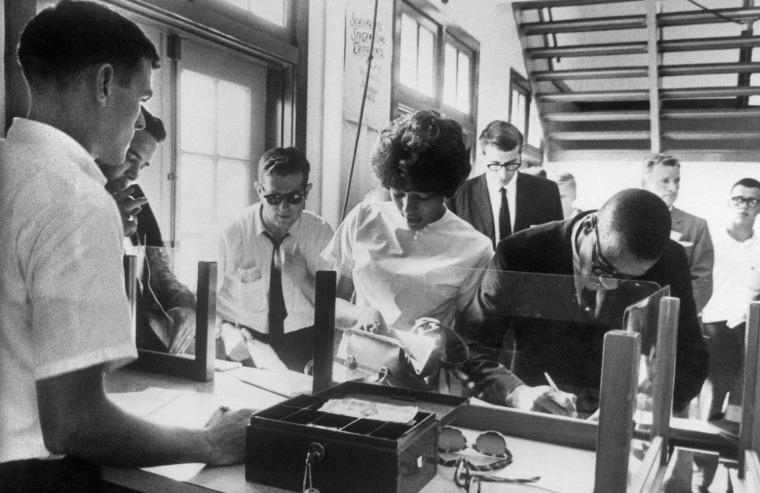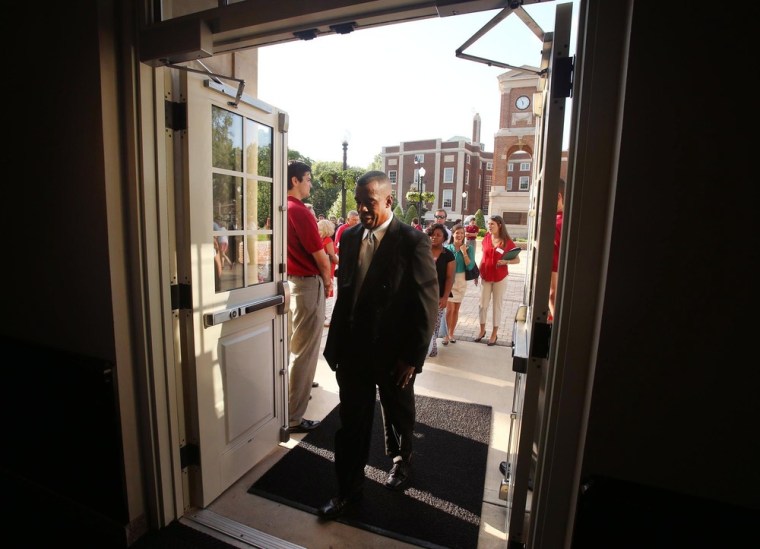 Fifty years ago, on June 11, 1963, Gov. George Wallace stood in the doorway of the Foster Auditorium, physically barring two African-American students, Vivian Malone and James Hood, from entering.
Wallace, who proclaimed the rallying cry in his inaugural address, "Segregation now, segregation tomorrow, segregation forever,"  was determined to keep a campaign promise to block integration at the university, reflecting a sentiment felt in much of the Deep South.
Deputy Attorney General Nicholas Katzenbach delivered a stern warning in front of media and hundreds of onlookers, asking the governor to "responsibly step aside" -- but he boldly refused. 
That afternoon, President Kennedy federalized the Alabama National Guard to force Wallace to stand down.  And the governor, flanked by state troopers, peacefully stepped aside. 
With that, Vivian Malone and James Hood walked through the doors, past Wallace, and into history. 
Read more about how the schoolhouse door stand influenced one current-day student at the University of Alabama.