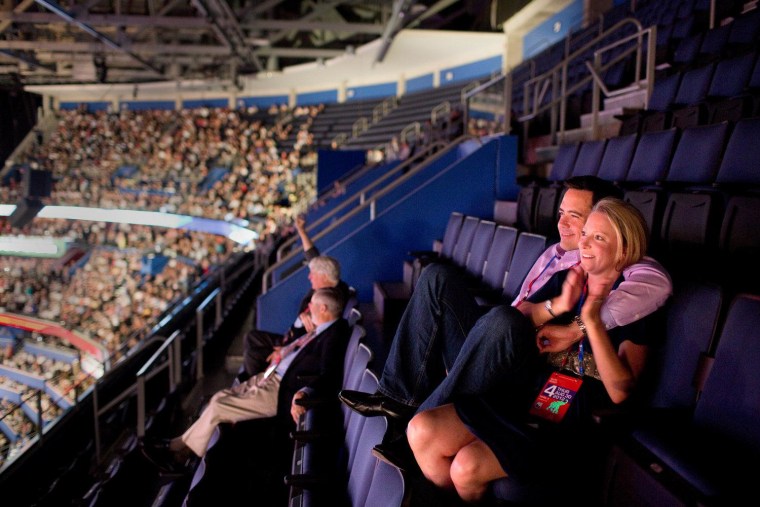 Nickie and Rodger Currie of Arlington, Va., sit in the upper deck of the Tampa Bay Times Forum as they  watch Mitt Romney deliver his speech at the RNC. "I think he hit it out of the park," said Nickie, because "he made it personal, and he showed his vision for the United States." Rodger said he's not personally driven to see Obamacare repealed, but he is very interested in reducing health care costs via effective policy, which he felt Romney alluded to.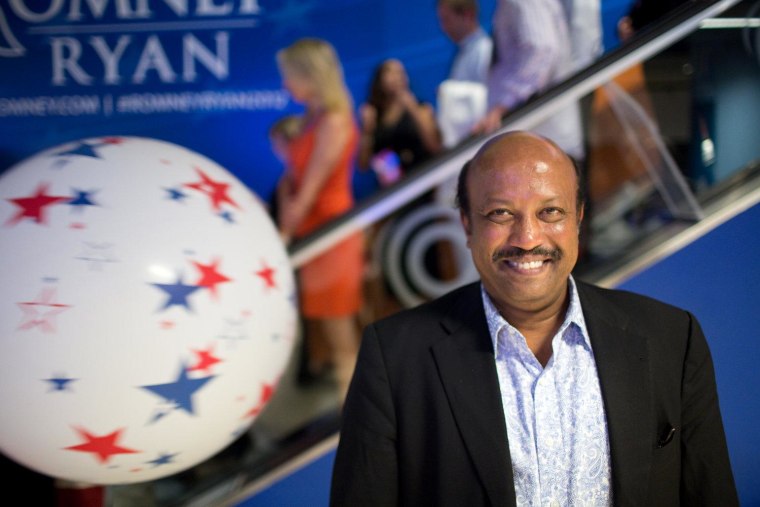 "Getting back into growth mode" is what James Patel of Edinburgh, Minn., thought was Romney's central message. "I like that he said that failed policies have us tucking our tail," said Patel, who finds hope in the message of growing business and making more use of domestic energy such as coal.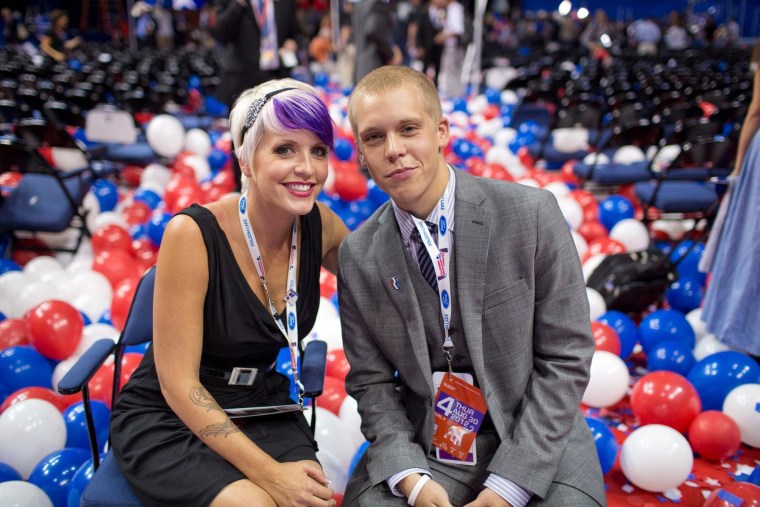 "I enjoyed that he let his emotions come out. He let down his wall," said Shaye Leeper of Temecula, Calif., and her son Blake, 19. "Reaganesque," said Blake, pointing out that Romney referenced Reagan by asking if people think they're better off now than four years ago. "For people on the fence, that's an important question."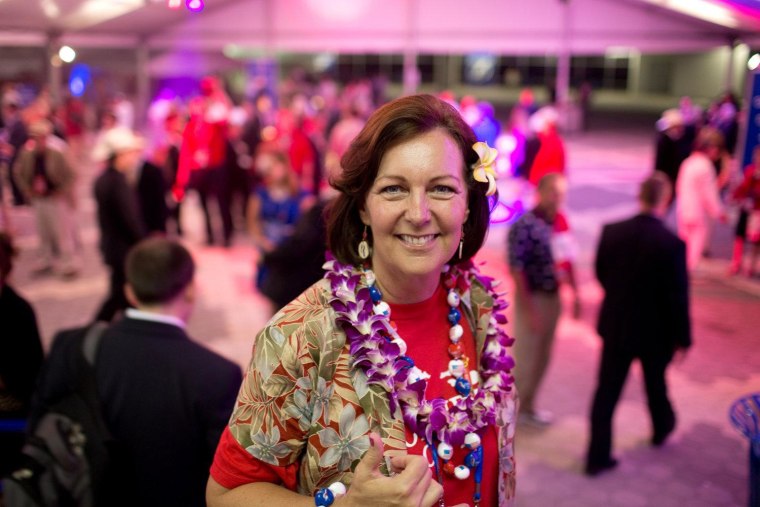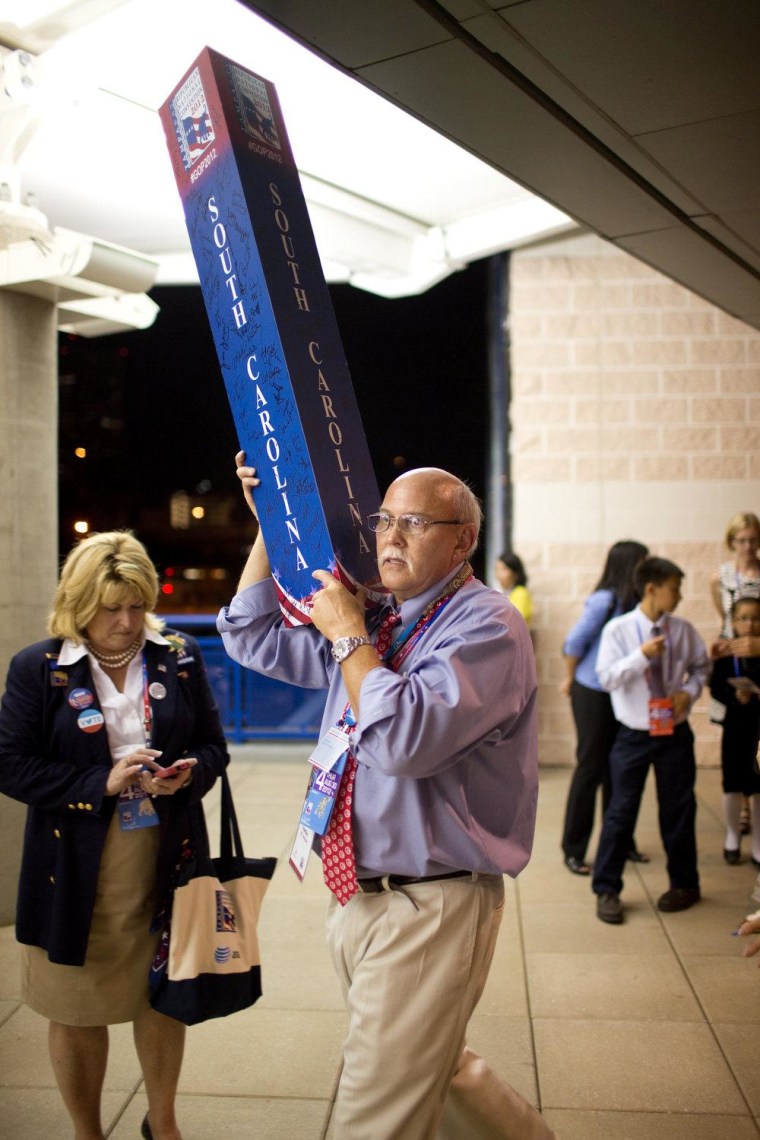 "I loved his speech," said Pepper Dombroski, of Maui. "It answered a lot of questions I had about him, and I've been following him for years. To me it wasn't just a speech for Republicans, it was for all Americans." She said he included a lot of comments directed toward women: "I thought he had a hopeful message for women in business and for stay at home moms. I don't know if it sounds the same to men, but when you hear those references it resonates."
At right, Dr. Mark Hartley of South Carolina carries out a souvenir as he leaves the Tampa Bay Times Forum, site of the RNC. As for Romney's speech, "I couldn't be more happy. Anybody who heard that speech, if they believe him, he'll be the next president. If they don't [like the speech], there's no hope."
More about Mitt Romney's speech: