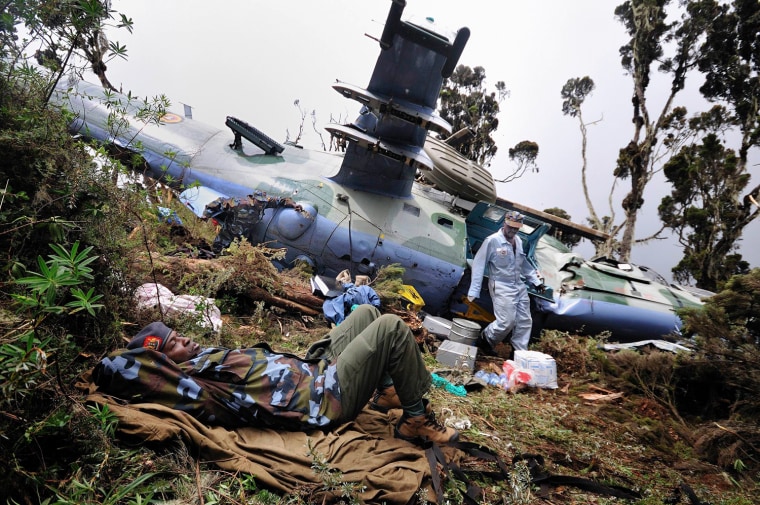 Reuters -- Uganda said on Monday the pilot and four crew of a Somalia-bound Ugandan attack helicopter that made an emergency landing in Kenya had been rescued but two other gunships and ten crew members were still missing in the same area.
Poor weather early on Monday hampered a search and rescue operation for the three Russian-built Mi-24 helicopter gunships that went down in the Mount Kenya region on Sunday while en route to reinforcing AU forces in Somalia.
Felix Kulayigye, a spokesman for the Uganda People's Defence Forces (UPDF), said one pilot managed to send out a distress signal after making an emergency landing.