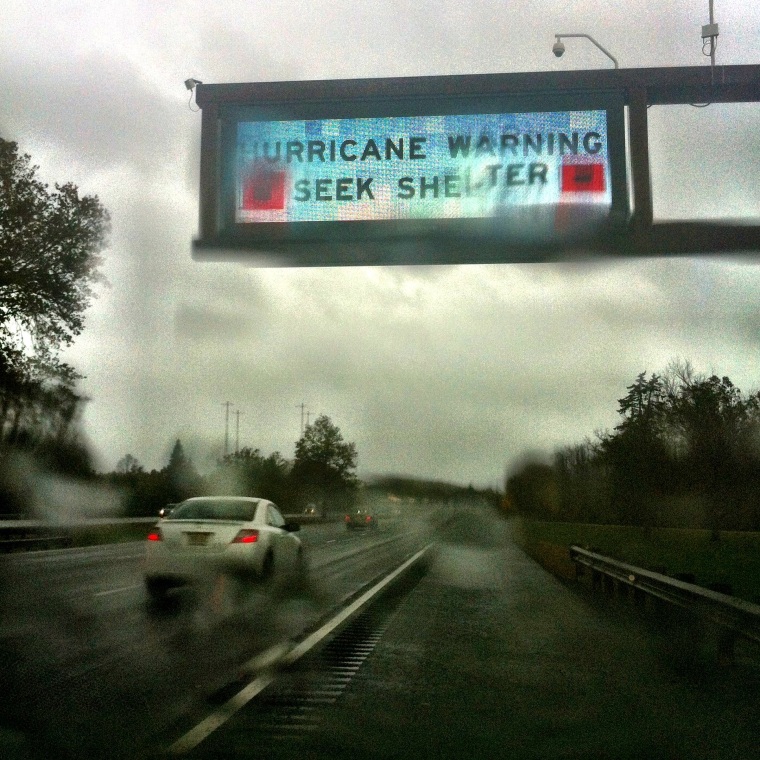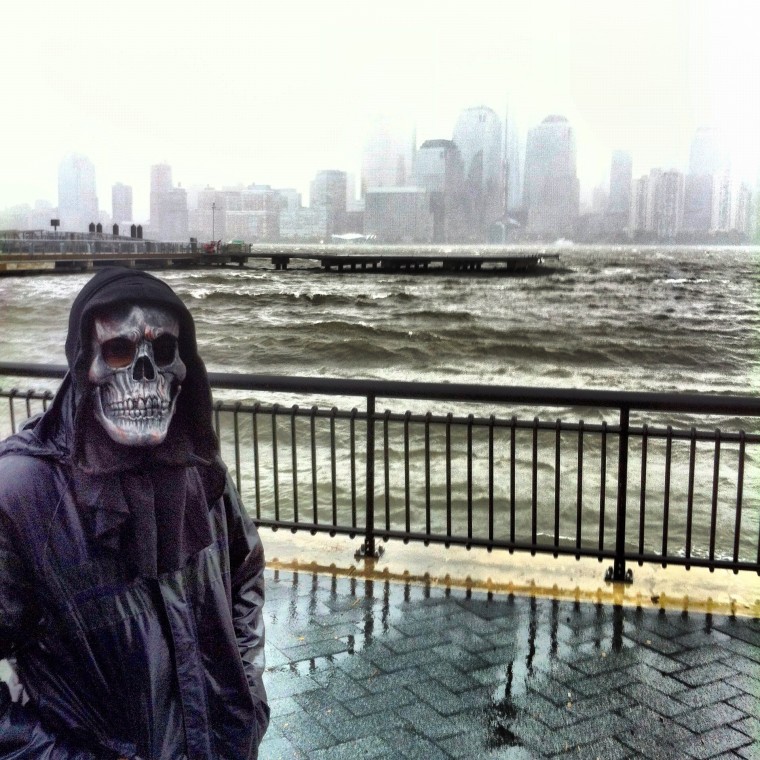 It was late afternoon last Oct. 29, and Superstorm Sandy was bearing down on the East Coast. Photojournalist Ed Kashi was on his way to Newark, N.J., from the banks of the Hudson River when the radio announcer reminded listeners again to get off the streets and seek shelter.
"The traffic lights were swaying violently, the winds shifted the course of my small car and the rains made it difficult to see through my windshield," Kashi said. "At this moment I realized my anxiety was the same as I had felt at times when working in Iraq and Afghanistan.
While he knew there was no danger of hostile fire, Kashi felt he was in the middle of something big, something that could have destroyed him at any moment. Heading home for the night, he made one last image through his car window to be posted on Instagram and drove seven miles through blacked out streets, fallen trees, and downed power lines.
"My sole objective was to get home, wondering if my house was OK and my family safe," Kashi said.
He arrived to a darkened house without power where his family was gathering candles, flashlights and putting on warm clothing. "That would be our reality for the next 9 days," he said.
The following morning, Kashi left his Montclair home to continue his assignment of documenting the storm's impact on New Jersey for TIME utilizing just his cell phone and Instagram. The journey took him from his own neighborhood's wrecked streets to the shuttered boardwalk of Atlantic City.
Kashi will repeat his journey for NBC News on Oct. 29th and 30th, visiting the same locations, reconnecting with the subjects of some of his photographs and sharing stories from those days when Superstorm Sandy slammed into the East Coast.
Follow @NBCNews on Instagram to keep up with his journey, and tag your own photos #Sandy1Year on Instagram and Twitter to tell us your stories. Stay tuned to PhotoBlog for updates.
Related links: