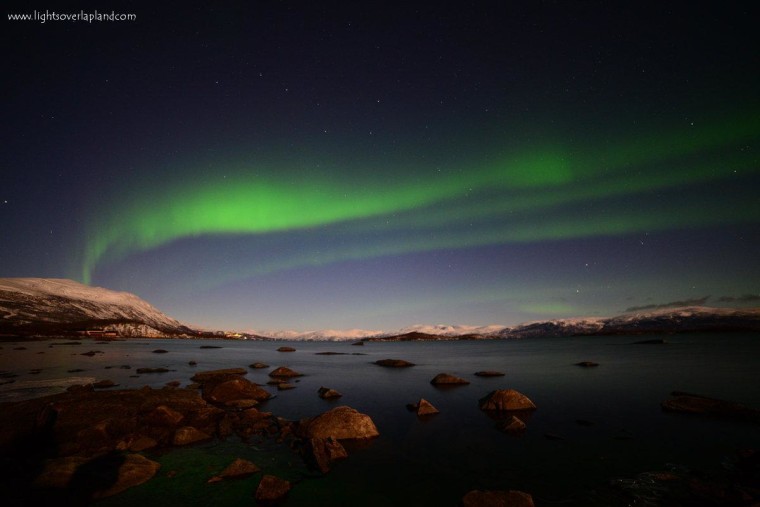 The natural rhythms of Earth and sky blend together in a time-lapse video of the northern lights flowing over Lake Torneträsk, Sweden's sixth-largest body of water.
"I was able to capture several thousand images of the northern lights dancing over the lake while the glow of the full moon illuminated the nearby mountain peaks," photographer Chad Blakley wrote in an email from Sweden's Abisko National Park. "I have spent countless nights out under the auroras, but there was something very special about listening to the waves gently crash along the shore as the lights played overhead. I think I have the best job in the world. ;-)"
Blakley's not alone: You'll find lots more pictures of the aurora, as seen in locales ranging from Finland to Wyoming to New Zealand, in SpaceWeather.com's gallery. Want to find out where the aurora's visible tonight? Now that the government shutdown has ended, you're free once more to check the National Oceanic and Atmospheric Administration's Ovation aurora forecast website.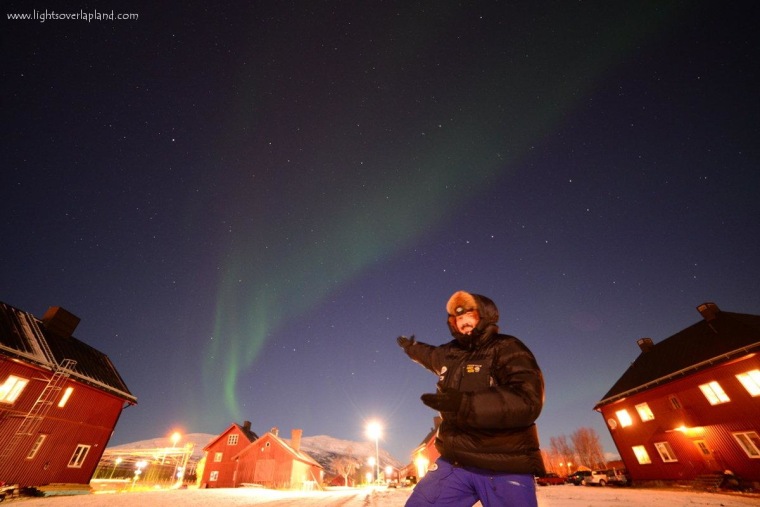 More auroral glories:
Alan Boyle is NBCNews.com's science editor. Connect with the Cosmic Log community by "liking" the NBC News Science Facebook page, following @b0yle on Twitter and adding the Cosmic Log page to your Google+ presence. To keep up with NBCNews.com's stories about science and space, sign up for the Tech & Science newsletter, delivered to your email in-box every weekday. You can also check out "The Case for Pluto," my book about the controversial dwarf planet and the search for new worlds.