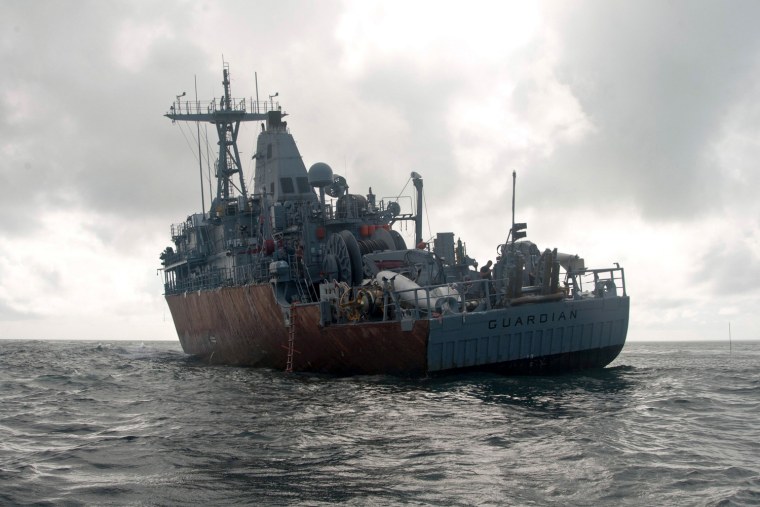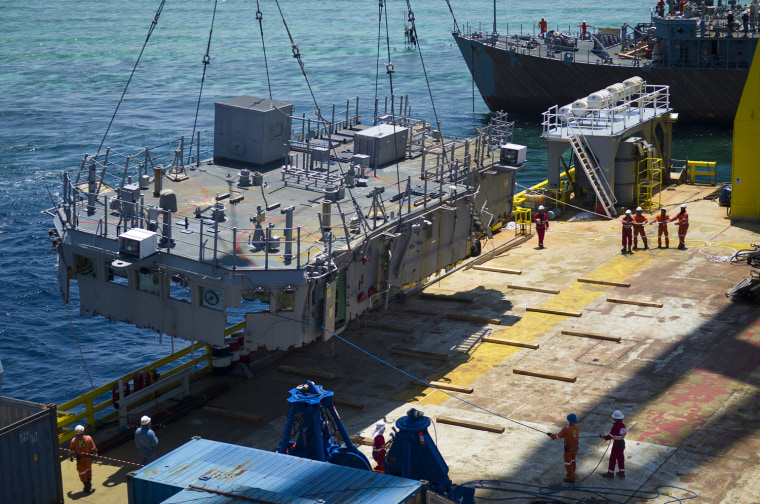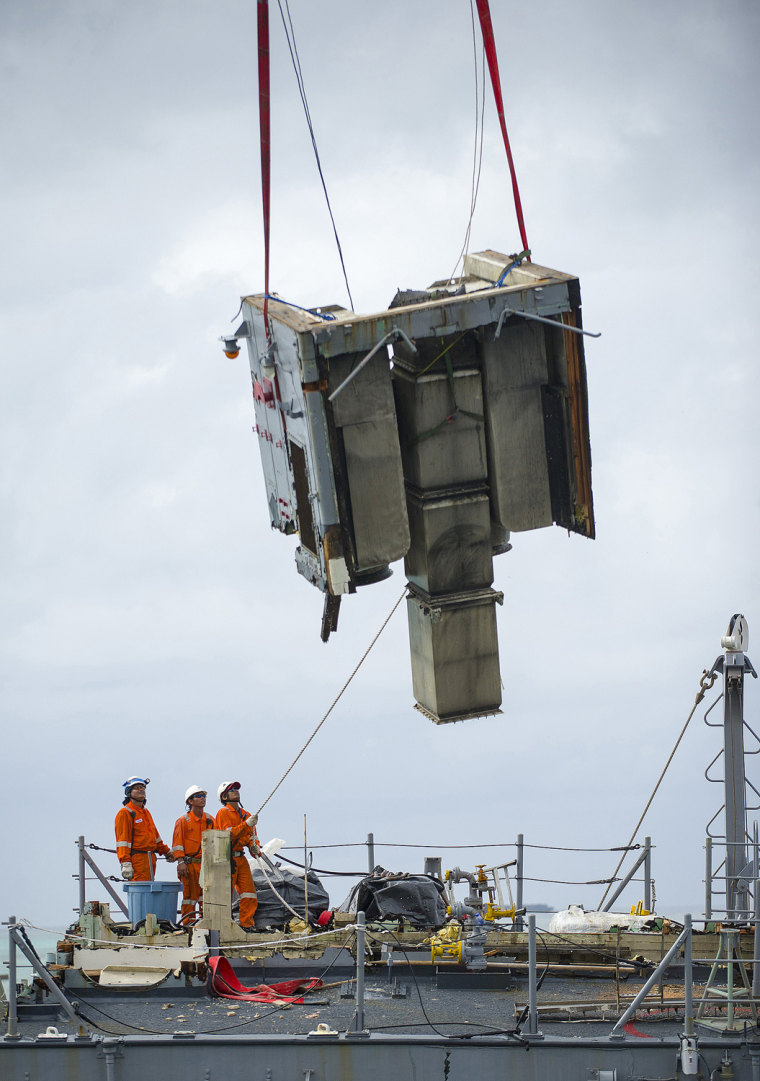 The USS Guardian, a U.S. Navy minesweeper that ran aground in a protected marine sanctuary off the Philippines on Jan. 17, has been painstakingly taken apart, piece by piece, over the past two months.
The Navy has been working alongside the Philippine coast guard and a contracted crane vessel to dismantle and extract the ship from the Tubbataha Reef, a World Heritage Site in the Sulu Sea.
The Navy said in January that the 224-foot Guardian was "beyond economical repair." They decided that the only supportable salvage option was to dismantle it in sections due to the deteriorating integrity of the ship, its weight, and where it was grounded on the reef.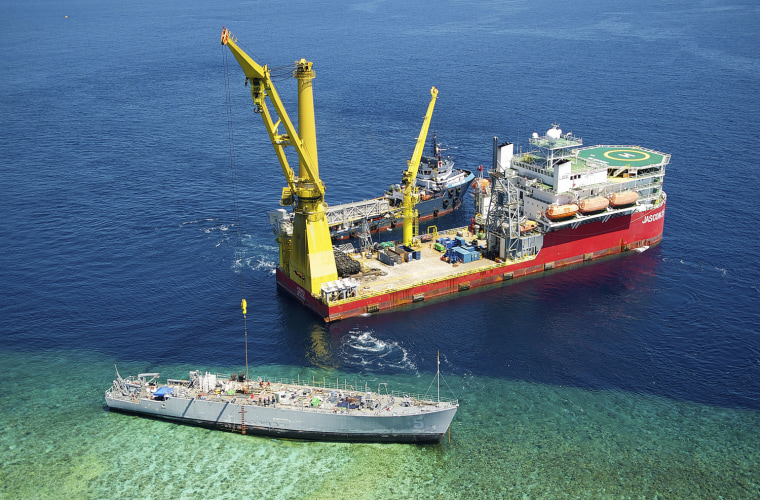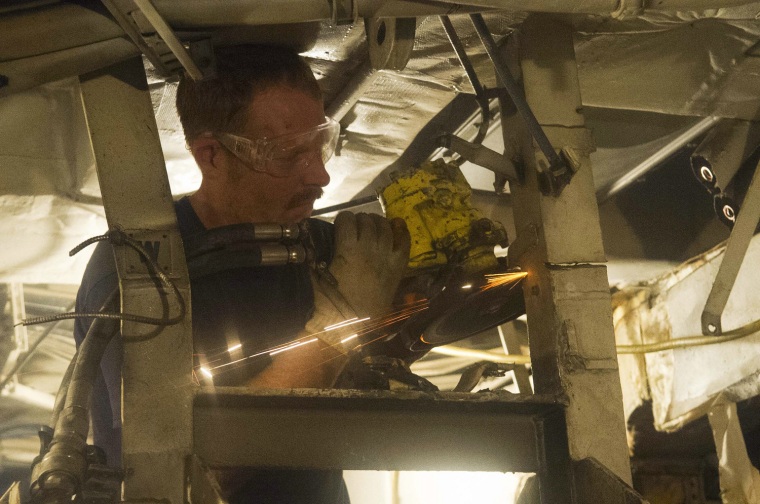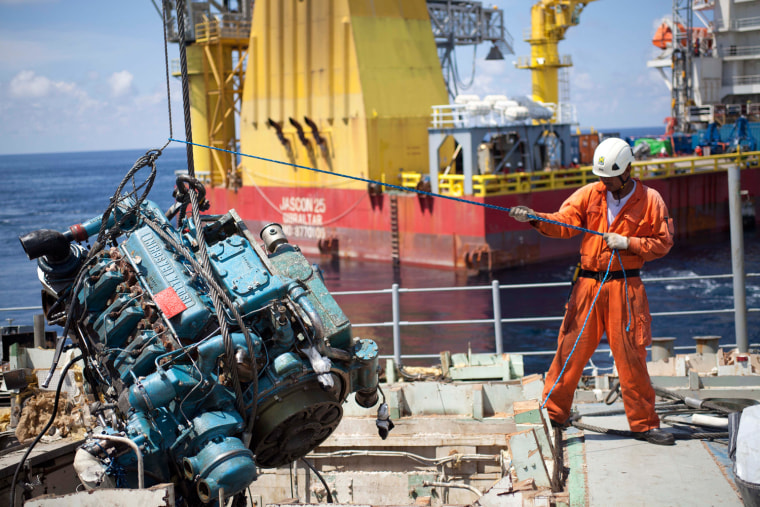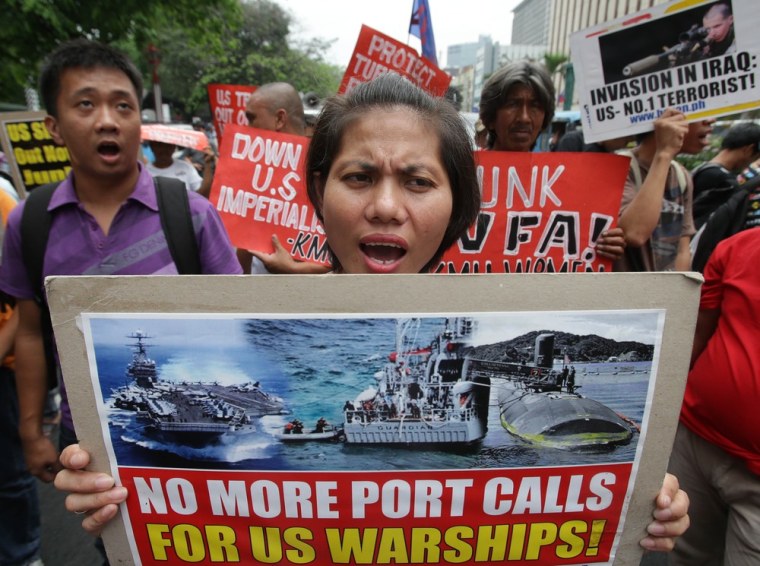 The ship's bow was lifted on to a barge on Tuesday and the remaining sections of the wood and fiberglass hull are expected to be removed over the next few days, according to a report in Stars and Stripes, a military newspaper. The salvage operation has had to be suspended several times due to adverse weather.
The incident damaged at least 1,200 square yards of coral reef, according to an initial, conservative estimate by the Philippine coast guard, leading to protests outside the U.S. Embassy in Manila.
-- The Associated Press contributed to this report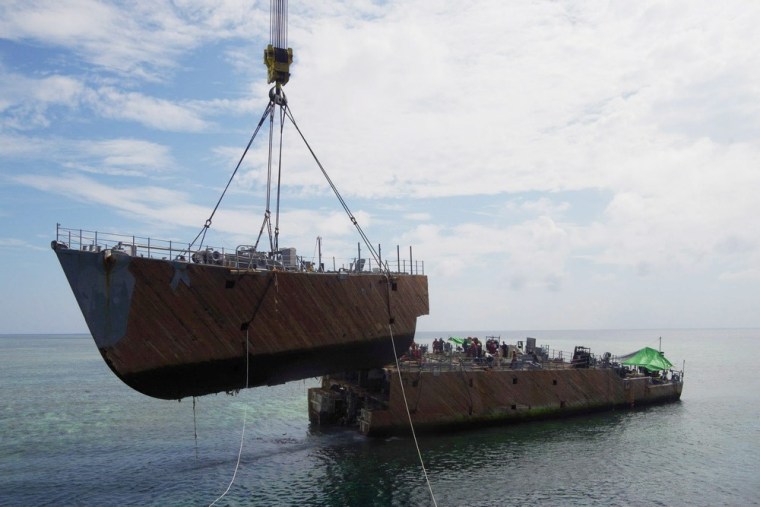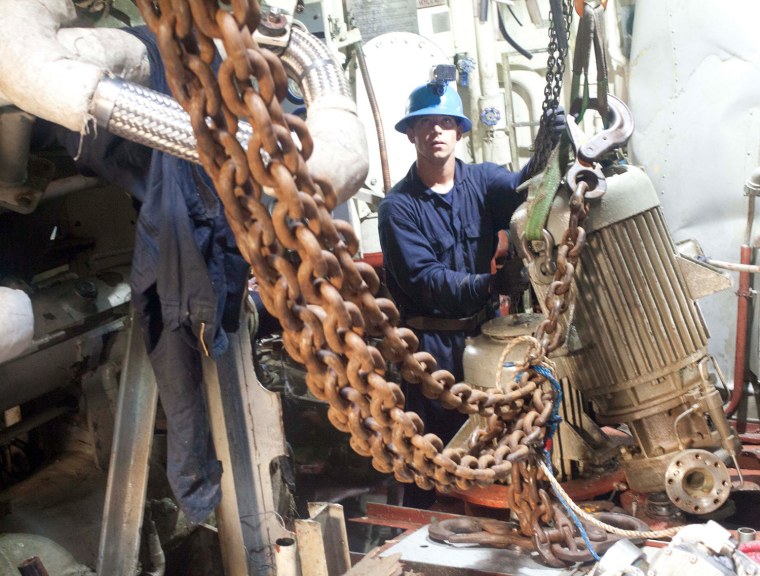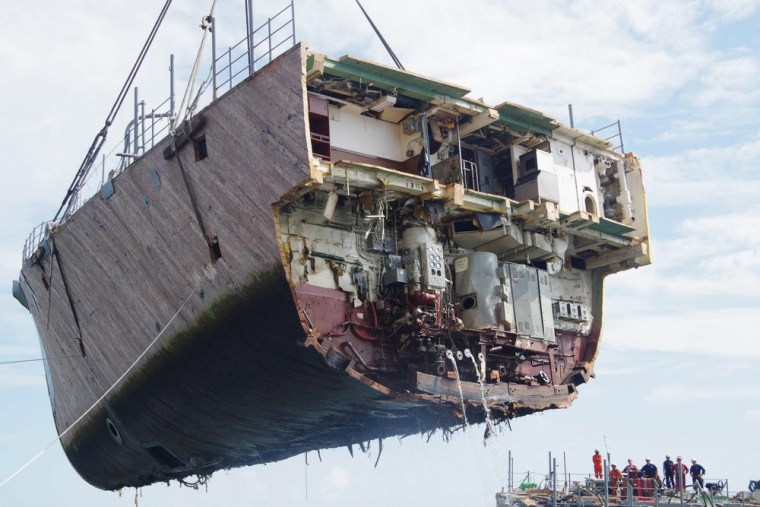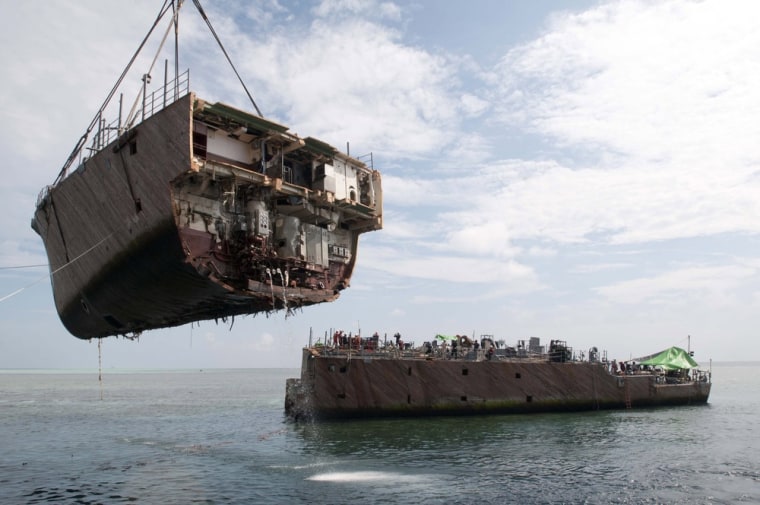 Related: