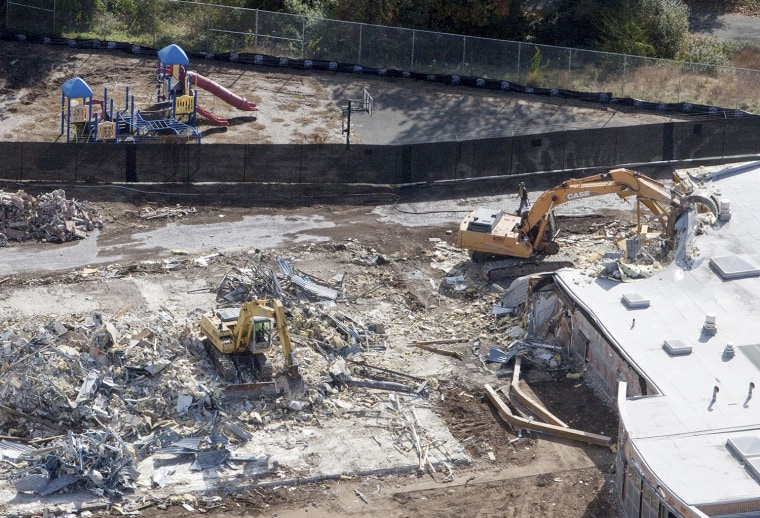 Demolition has begun at the site of the Newtown, Conn., Sandy Hook Elementary School where a gunman killed 20 children and six adults before taking his own life last December.
"Small scale demo activity has begun and will accelerate over the next days," First Selectman Pat Llodra told NBC Connecticut on Thursday. "The process of demolition is incremental, staged precisely, and executed carefully. There is no 'wrecking ball' action. It is rather a piece by piece, section by section removal," Llodra said.
Guards are on the lookout for anyone attempting to remove anything from the site and everything will be pulverized or melted down to ensure no artifacts will remain. A new school will be built and plans are for it to be open in December 2016.