By Gillian Flaccus, The Associated Press
The semiautomatic rifles look like they belong in a war zone instead of a suburban public school, but officials in this Los Angeles-area city say the high-powered weapons now in the hands of school police could prevent a massacre.
"They're not walking around telling kids, 'Hurry up and get to class' with a gun around their neck," Fontana school police Chief Billy Green said. "Parents need to know that if there was a shooter on their child's campus that was equipped with body armor or a rifle, we would be limited in our ability to stop that threat to their children." 
"If the wrong person gets ahold of the gun, then we have another shooter going around with a gun. What happens then?" said James Henriquez, a 16-year-old sophomore who just enrolled at Fontana High School this week after moving from Texas.  Full story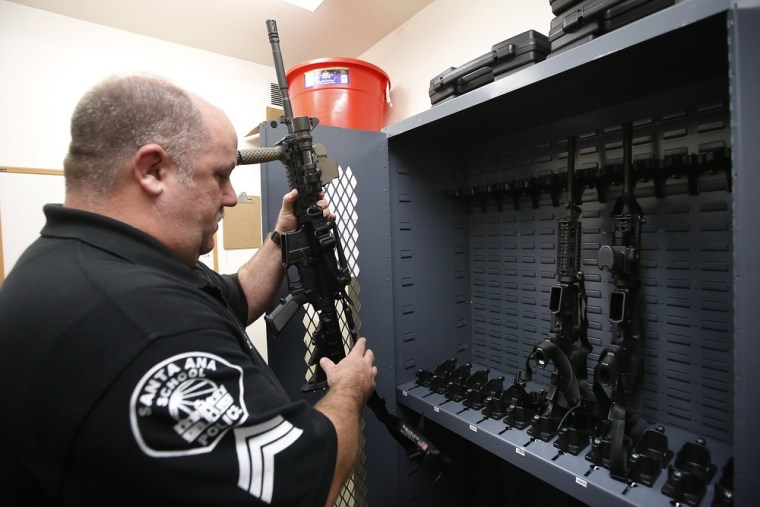 Related content: