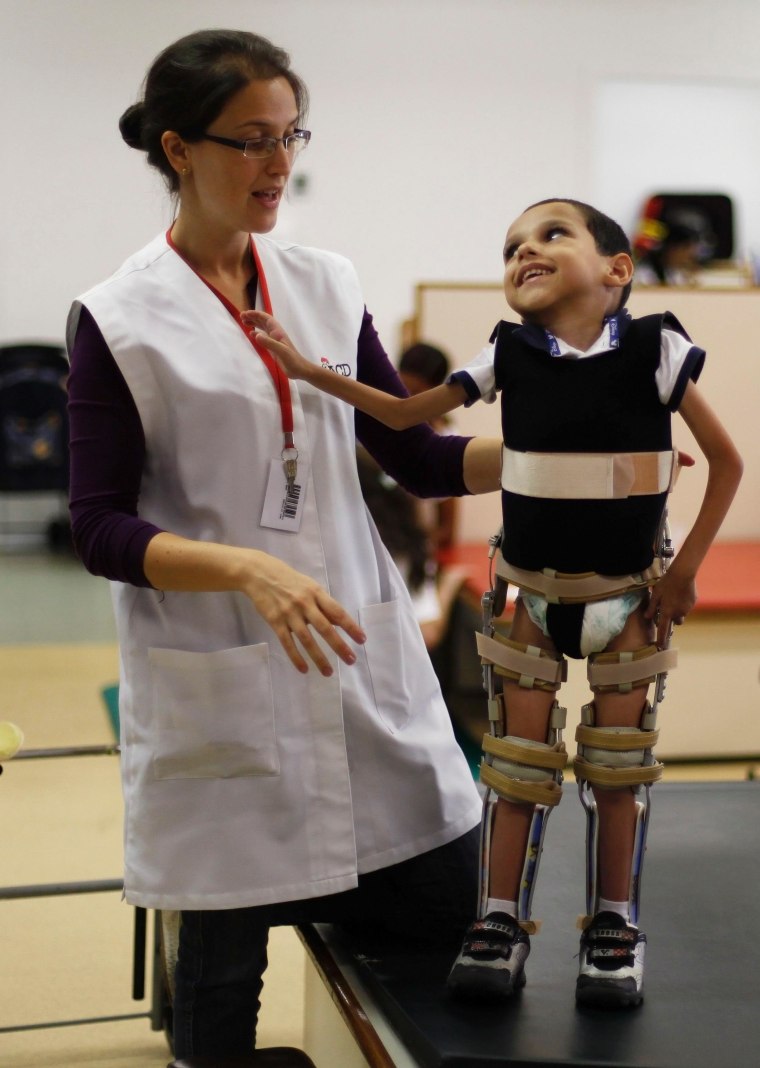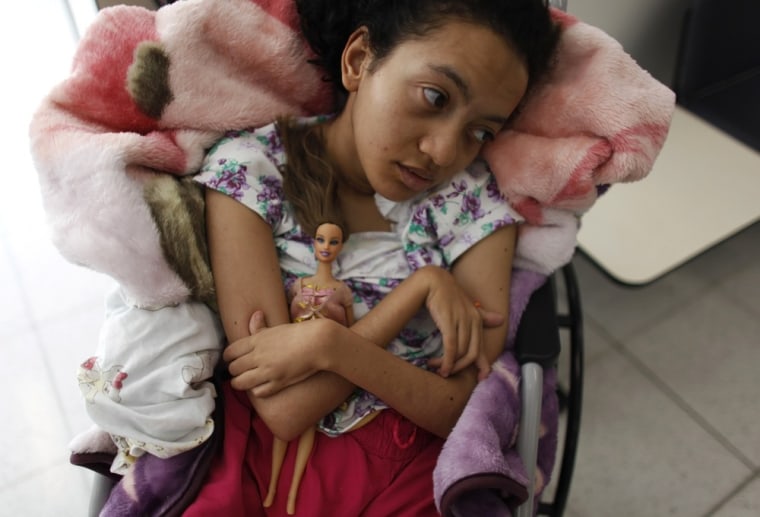 The Association for the Aid of Disabled Children (AACD) in Sao Paulo is a non-profit organization that began in 1950 with just 14 patients. It now works with some 8,000 young victims of disabling conditions and diseases such as cerebral palsy, and most of the patients come from impoverished or broken homes.
Reuters photographer Nacho Doce became aware of the clinic through a close friend and was astonished at the range of disabilities the children faced and was impressed with their determination and resilience.
It was the children's smiles and willpower that drew me to them from the start, as much to those who couldn't move as to those who couldn't speak or sense. The parents and even the therapists also showed incredible strength.
-- Nacho Doce
All photos were shot by Nacho Doce in March and April, and were made available to msnbc.com today.