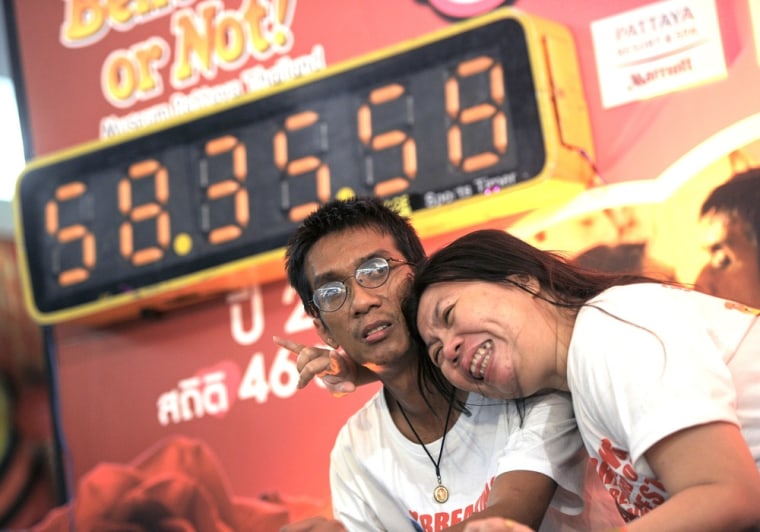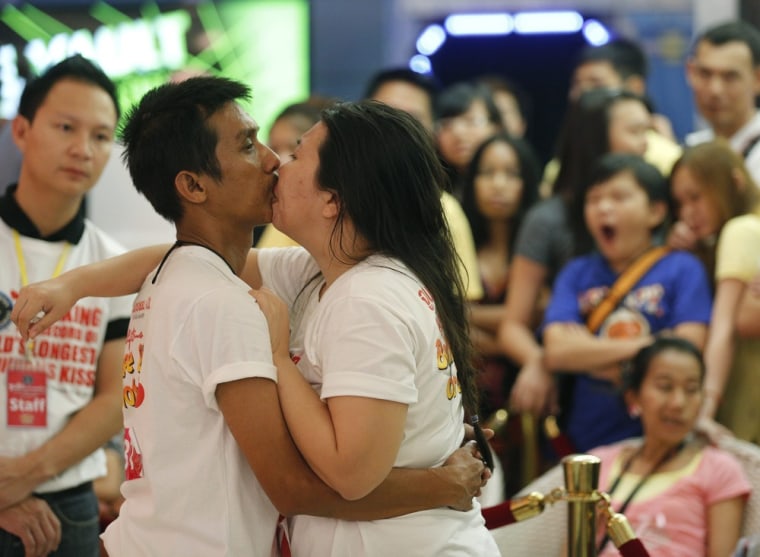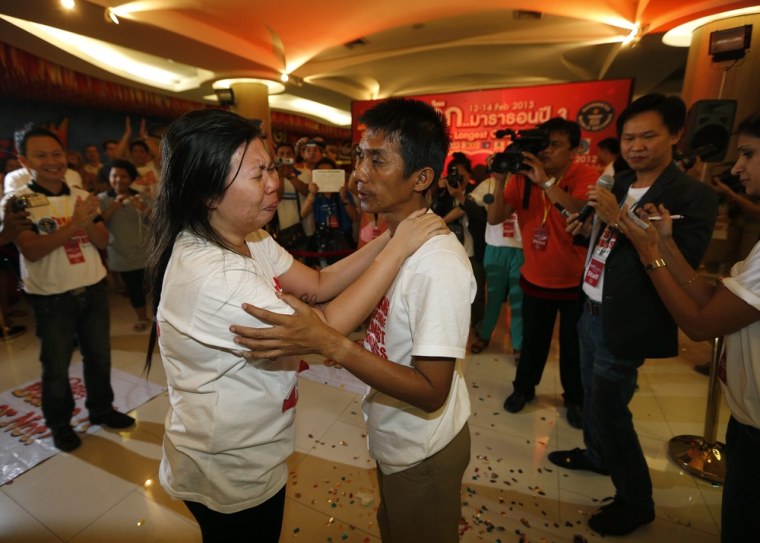 After 58 hours, 35 minutes and 58 seconds, Ekkachai and Laksana Tiranarat of Thailand were the last couple still kissing -- beating the competition and holding the new Guinness World Record for world's longest continuous kiss.
The competition which began Tuesday in Pattaya, Thailand,  pitted nine married couples in a contest worth more than $9,000 in cash and prizes.
The milestone must still be verified by officials from Guinness World Records.
Related links: