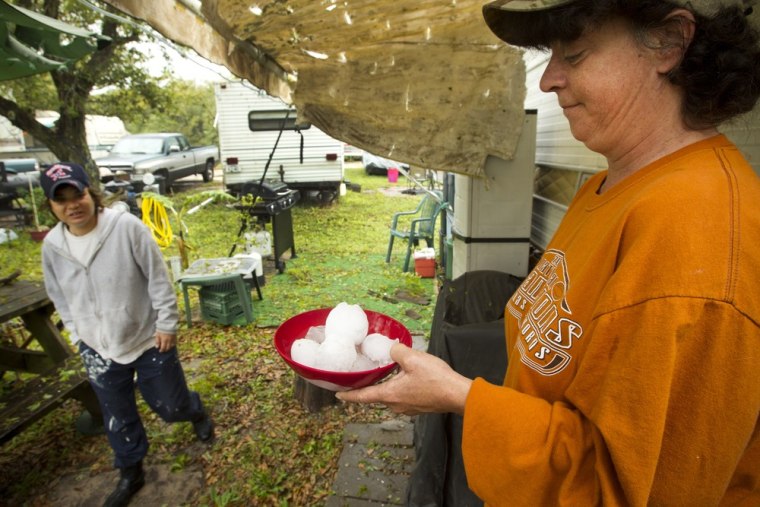 By Dale Lezon, The Houston Chronicle
Residents in Hitchcock and Santa Fe woke up to broken roofs, shattered windows and dented cars after softball-sized hail battered the communities late Tuesday night.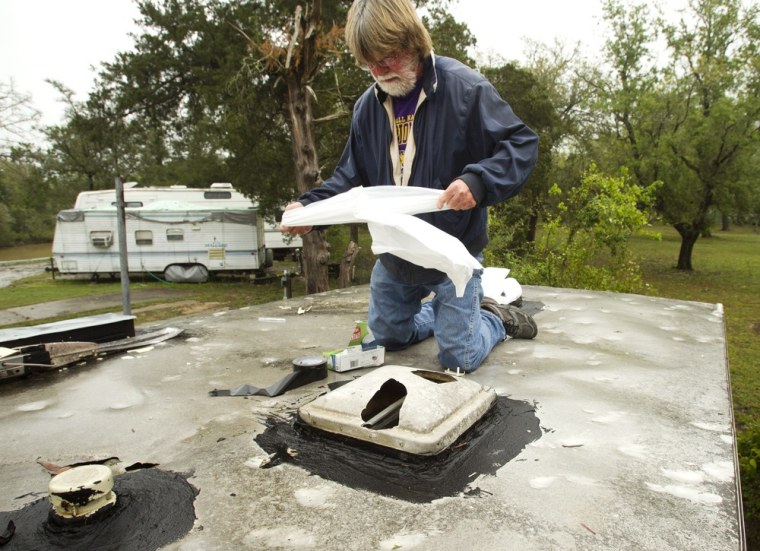 Powerful thunderstorms raked the area about 11 p.m., sparking hail and downpours, said Patrick Blood, meteorologist with the National Weather Service. The storms downed power lines and tree limbs. No injuries were reported.
Hitchcock City Secretary Rose Marie Theiler, said she was asleep when she heard pounding on the side of her home. She looked out the window and saw huge icy balls bouncing across her yard.
"I got up because it sounded like somebody was throwing a ball against the house," she said. Read full story.