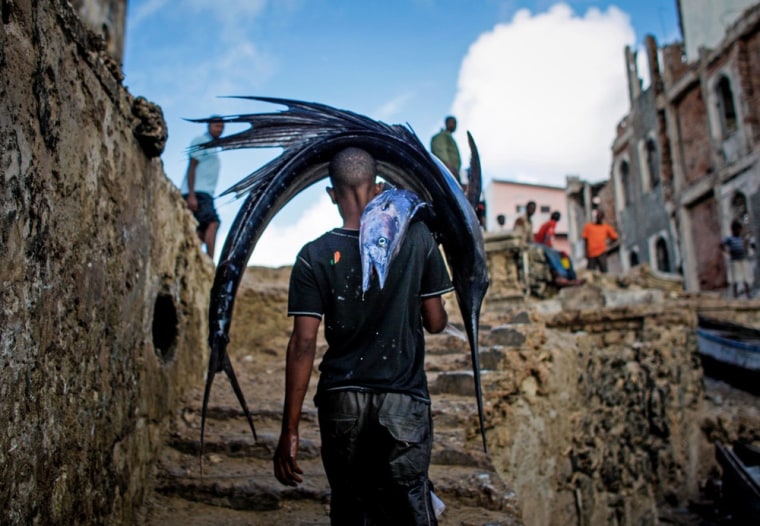 The relative peace that has prevailed in Mogadishu over recent months was shattered by a car bomb that killed at least ten people in the Somali capital on Monday.
But for Somalia's fishermen, the outlook remains promising. Their country boasts a longer coastline than any other nation in mainland Africa, with the bountiful waters of the Indian Ocean offering a plentiful potential harvest, but two decades of civil strife have greatly restricted the development of the fishing industry.
Each morning, an eclectic catch is unloaded and transported to the city's Xamar Weyne fish market, where it is sold for local consumption and, increasingly, for export to other countries.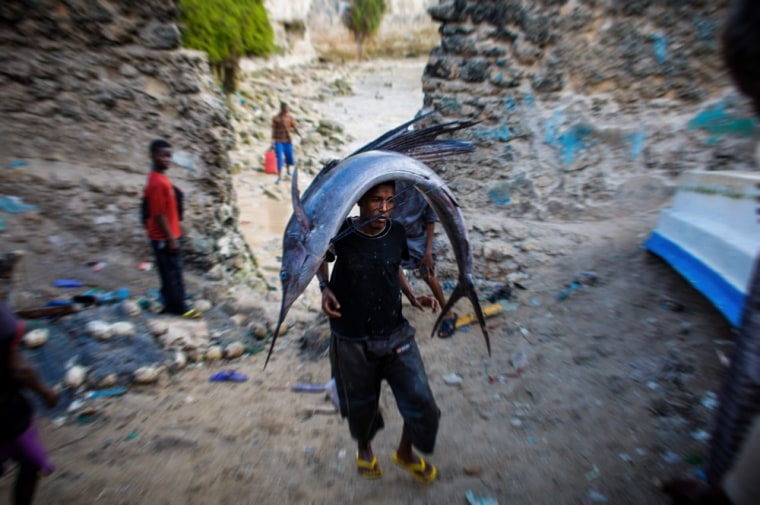 Editor's note: These images were released on March 18, 2013 by the African Union-United Nations Information Support Team, which is affiliated to the African Union Mission in Somalia.