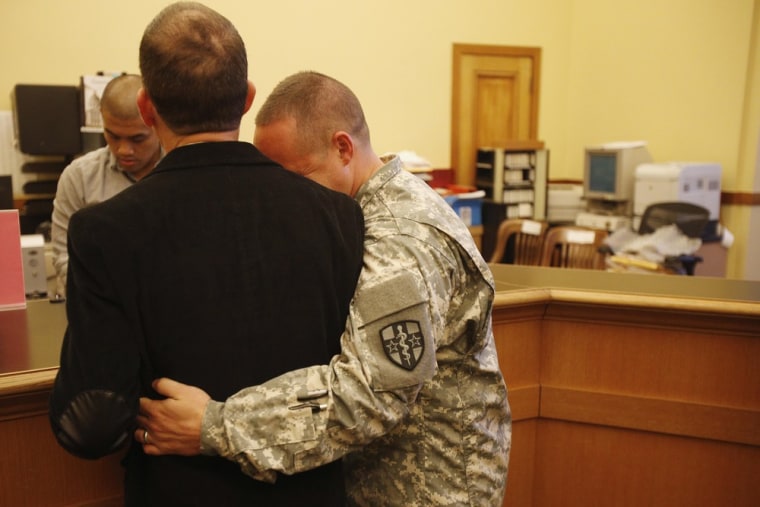 Dozens of couples in jeans, shorts, white dresses and the occasional military uniform filled San Francisco City Hall on Saturday to obtain marriage licenses, a day after California started issuing licenses to same sex couples.
The timing couldn't have been better for California National Guard Capt. Michael Potoczniak, 38, and his partner of 10 years, Todd Saunders, 47, of El Cerrito.
Potoczniak, who joined the Guard after the military's ban on openly gay service was repealed almost two years ago, was scheduled to fly out Sunday night for a month of basic training in Texas.
"I woke up this morning, shook him awake and said, 'Let's go,'" said Potoczniak, who chose to get married in his Army uniform. "It's something that people need to see because everyone is so used to uniforms at military weddings." Read the full story.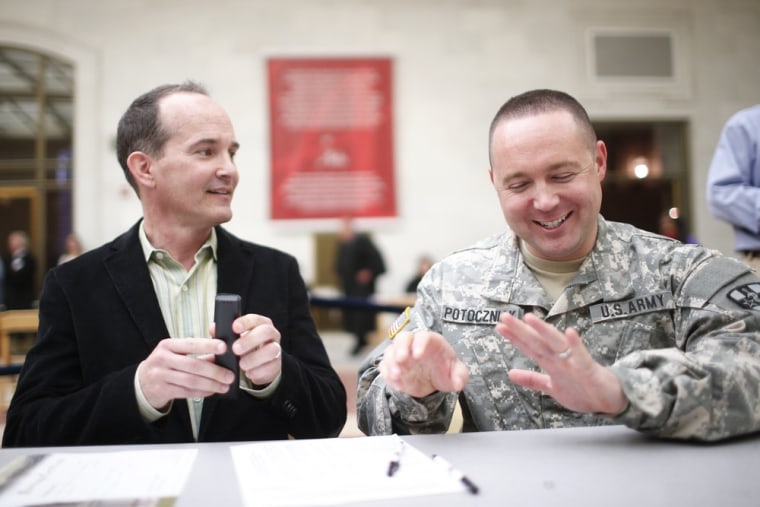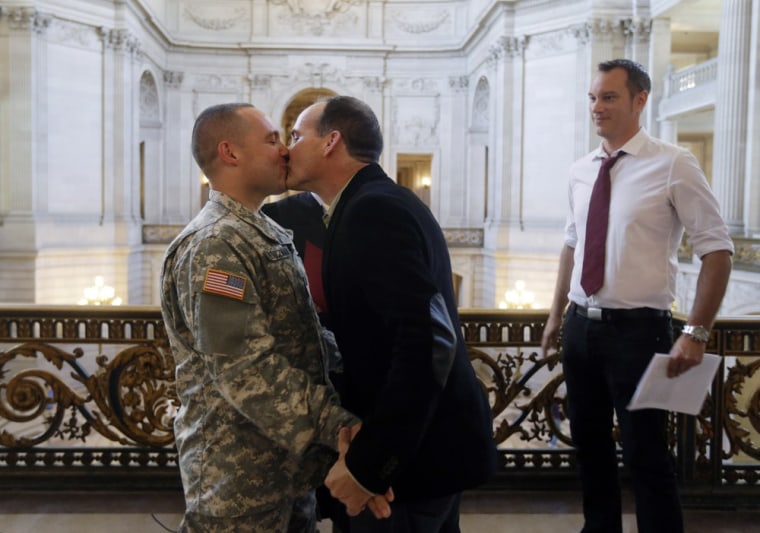 Related: