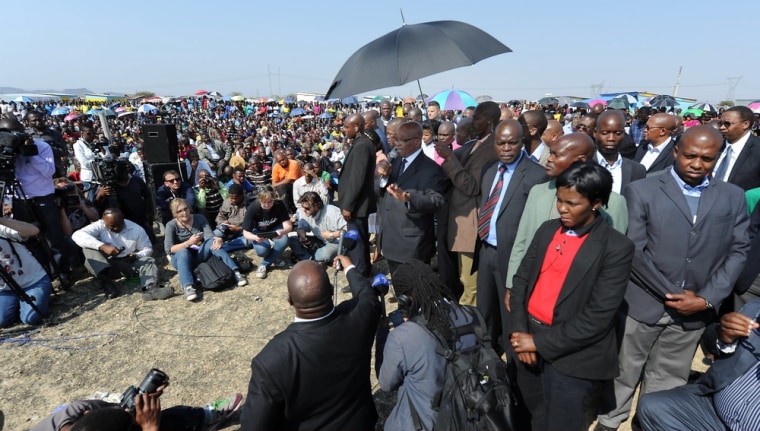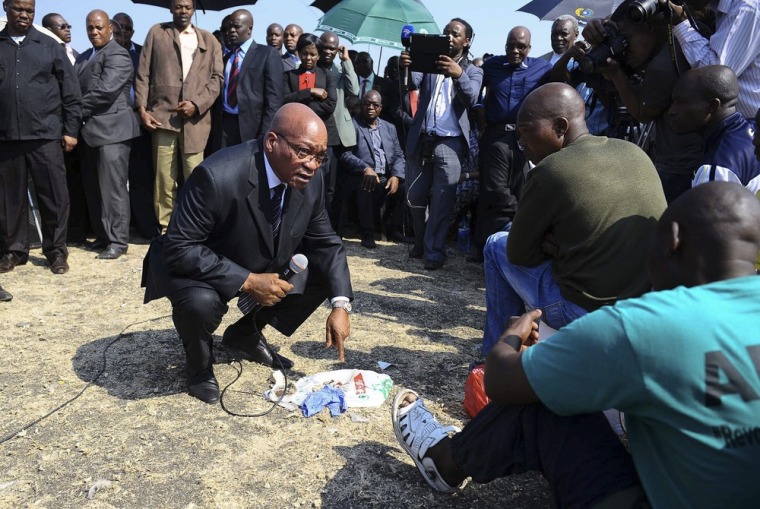 President Jacob Zuma announced an inquiry into the violence at the Lonmin mine and declared a week of national mourning. South African police confirmed 34 people were killed and 78 injured during the strike by mine workers from Lonmin Marikana mine on Aug. 16, causing a huge public outcry. 
Reuters reports:  At Marikana, a somber-looking President Jacob Zuma stood under a parasol held by an aide to address around 2,000 subdued miners. In the Xhosa and Zulu languages, he said there was no need for workers to die in a Labor dispute.
"I have taken a decision to set up a commission to investigate this so that we can get to the truth," Zuma said.
Previously on PhotoBlog: