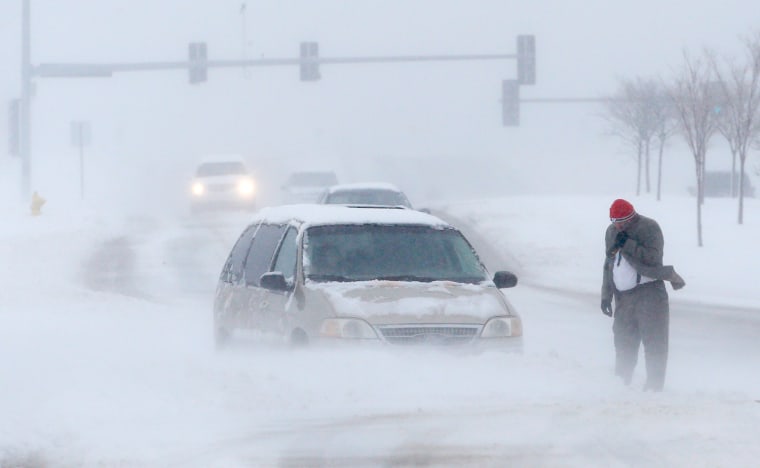 By Andrew Rafferty, Staff Writer, NBC News
Midwesterners saw no signs of spring on Sunday as heavy snow blanketed a large swath of the country that stretched from Missouri to Pennsylvania.
The storm doused Colorado and northwest Kansas on Saturday, leaving 10 to 15 inches of snow in some areas, according to the National Weather Service. Now the system is moving east and will make its way through the mid-Mississippi Valley, the Ohio Valley and the Appalachians, where it is expected to leave six to 10 inches of snow in its wake.