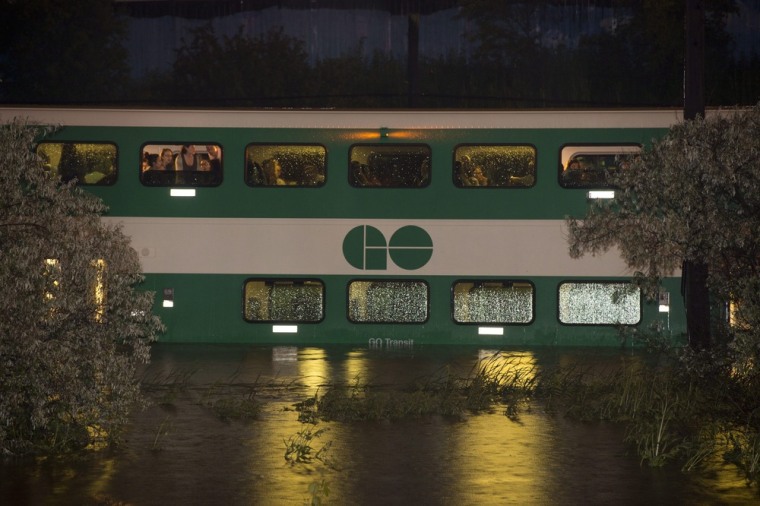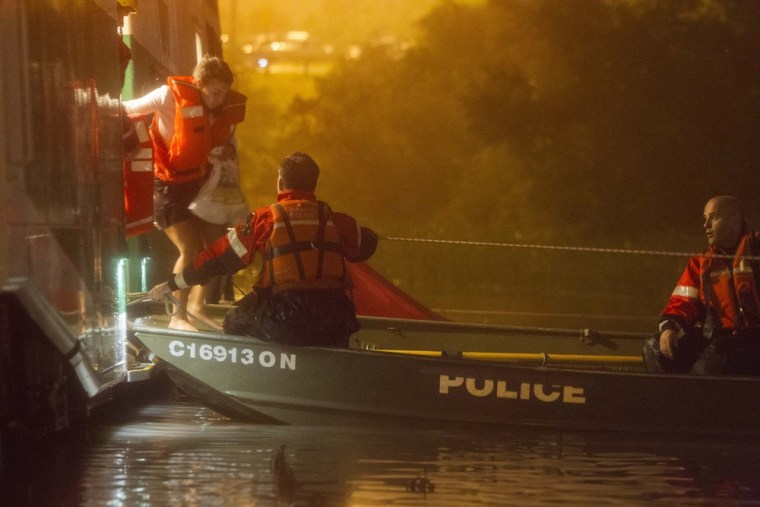 A month's worth of rain in a matter of hours caused chaos in Toronto on Monday, as flash flooding triggered widespread power outages, subway closures and left almost 1,500 people stranded on a commuter train filled with gushing water.
The city's police Marine Unit was called into action to rescue more than 1,400 people from a 10-car GO transit train that stalled as it tried to reverse away from the rising torrents.
After murky brown water spilled into the bottom floor of the carriages, passengers fled to the upper decks, where they waited for almost seven hours to be rescued.
"There's a full on river either side of us..." one passenger Jonah Cait, tweeted as the water rose. "We. Are. Stuck. Hard." Read the full story.