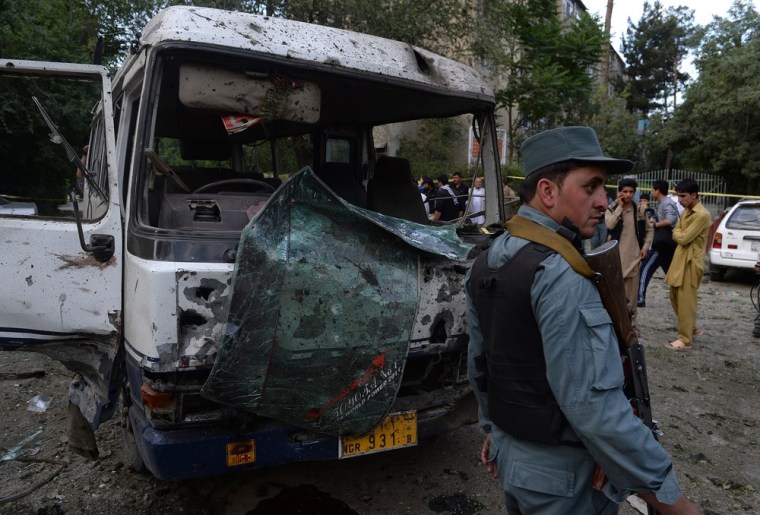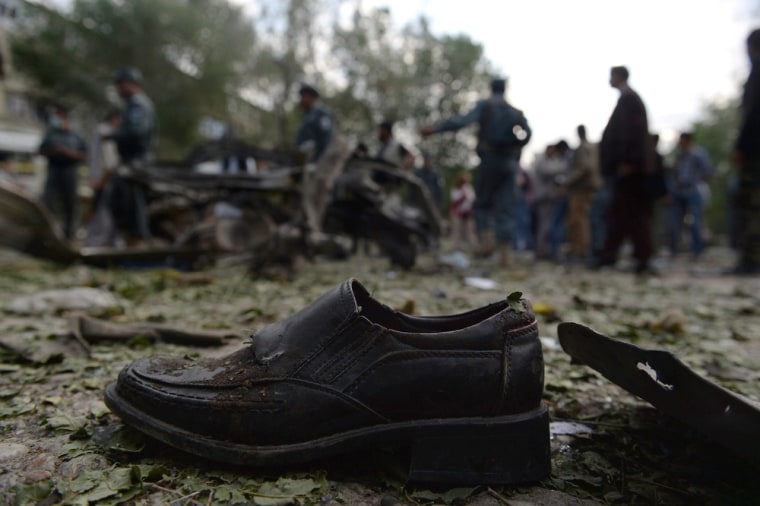 A suicide attacker rammed his car into a bus packed with staff members from the Afghanistan Supreme Court killing 14 and wounding 38 other civilians, mostly court employees leaving work, police said. Read more.
Earlier this week, Taliban insurgents attacked the Kabul International Airport, leaving seven dead.
AFP - Getty Images contributed to the this report.