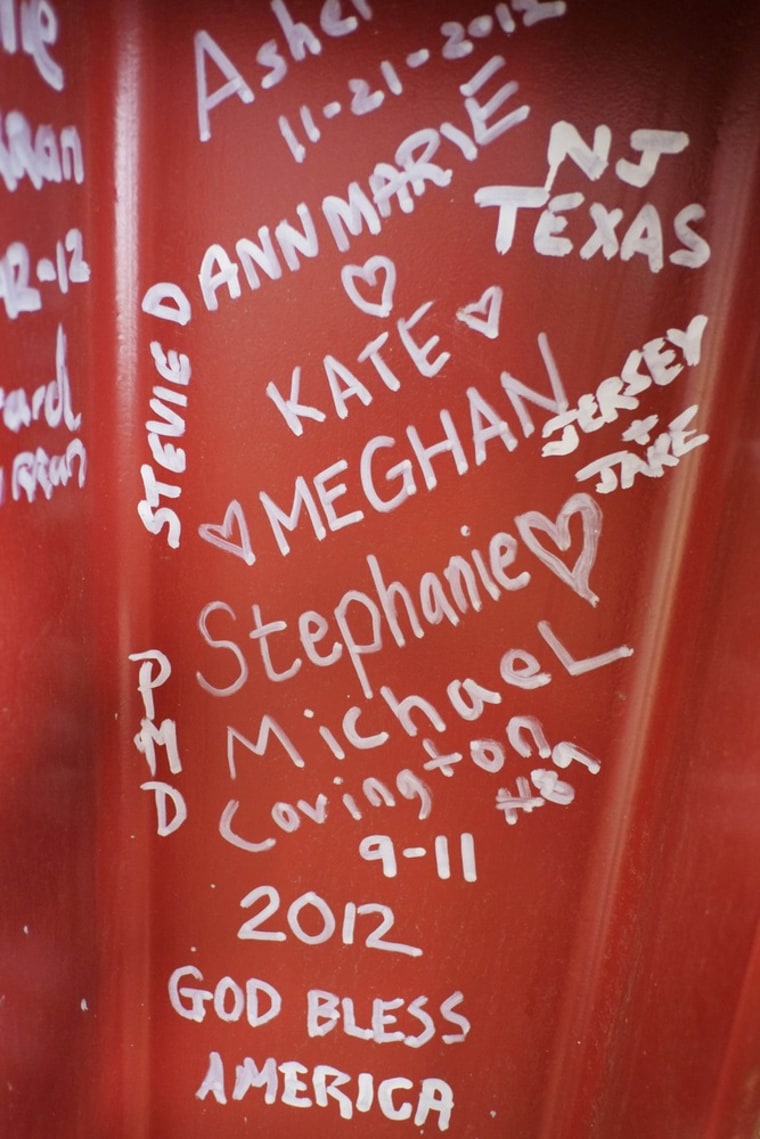 The Associated Press reports — On most construction projects, workers are discouraged from signing or otherwise scrawling on the iron and concrete. At the skyscraper rising at ground zero, though, they're being invited to leave messages for the ages.
"Freedom Forever. WTC 9/11" is scrawled on a beam near the top of the gleaming, 104-story One World Trade Center. "Change is from within" is on a beam on the roof. Another reads: "God Bless the workers & inhabitants of this bldg."
The words on beams, walls and stairwells of the skyscraper that replaces the twin towers lost on Sept. 11, 2001, form the graffiti of defiance and rebirth, what ironworker supervisor Kevin Murphy calls "things from the heart." Read the full story.
Related:
One World Trade Center rises, providing breathtaking views of Manhattan
View a panoramic image of the National Sept. 11 Memorial