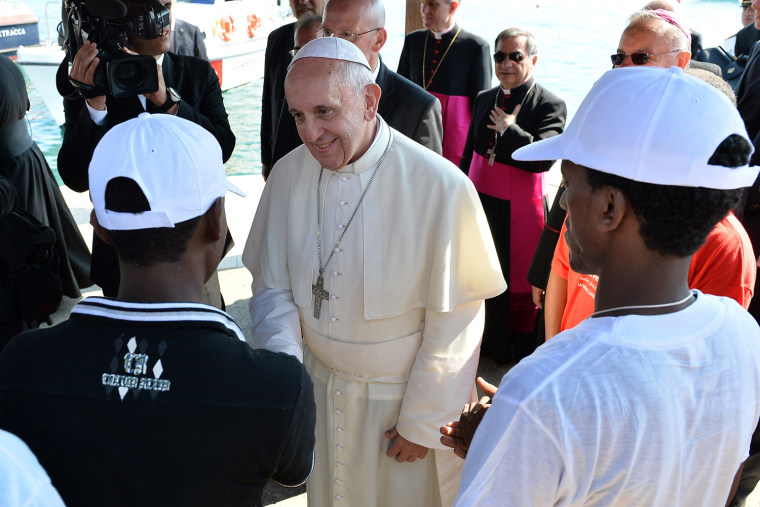 Pope Francis celebrated mass on the tiny Mediterranean island of Lampedusa on Monday to commemorate thousands of migrants who have died crossing the sea from North Africa, underlining his drive to put the poor at the heart of his papacy.
The choice of Lampedusa for his first official trip outside Rome was highly symbolic for the pontiff, who said news reports of the deaths of desperate people trying to reach a better life had been like "a thorn in the heart".
He spoke to young African migrants before celebrating mass in a sports field that served as a reception center for tens of thousands of mainly Muslim migrants who fled Arab Spring unrest in North Africa in 2011, greatly increasing an exodus that has gone on for years.
He saluted the migrants and thanked the people of Lampedusa for taking them in and setting an example of solidarity to a selfish society sliding into "the globalization of indifference". Read the full story.
Related: