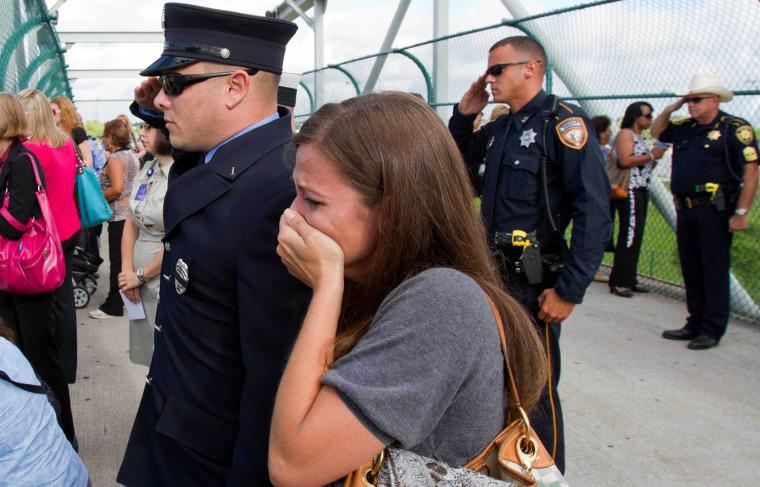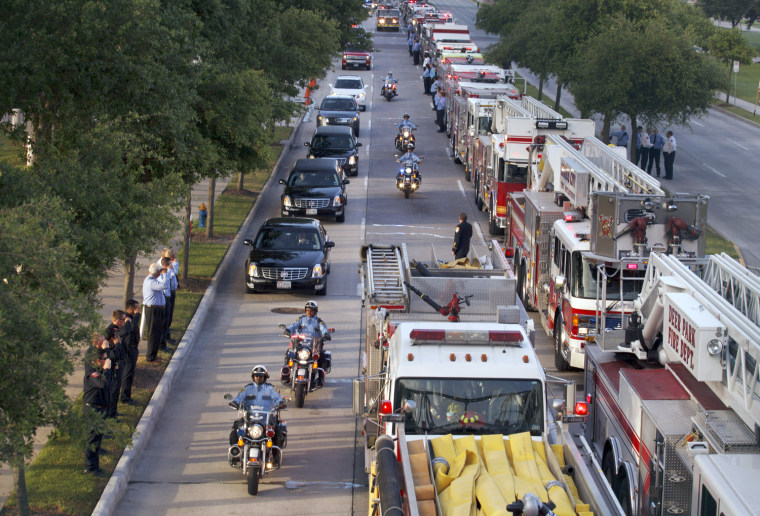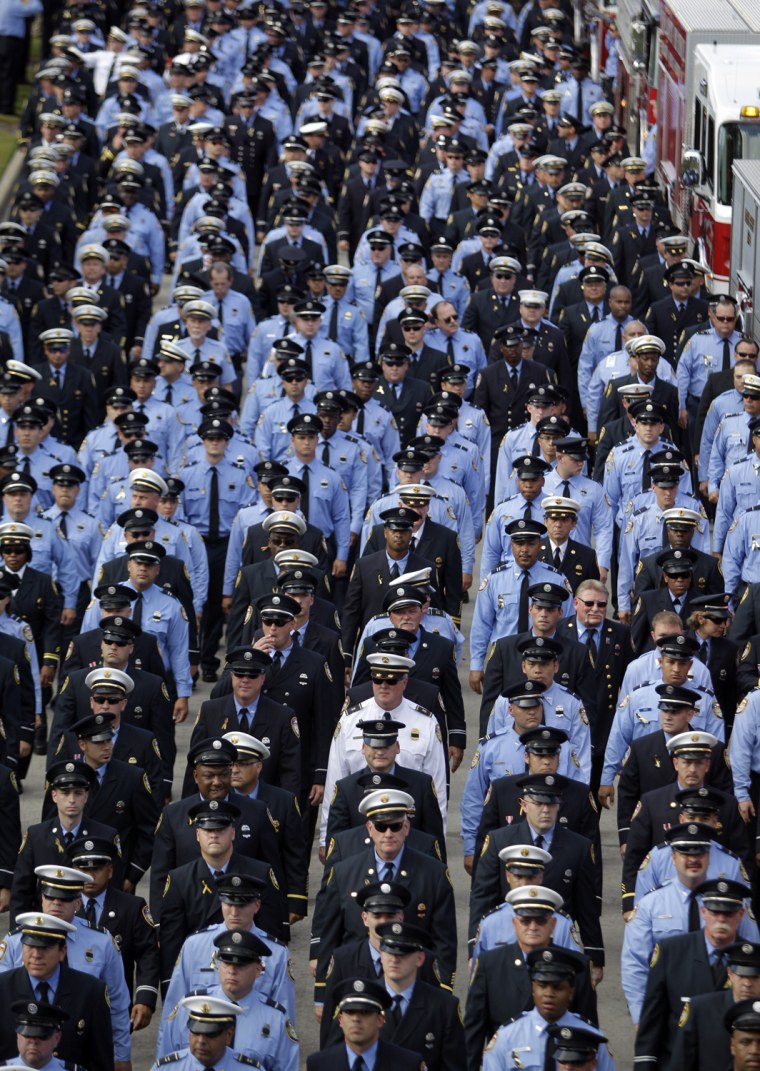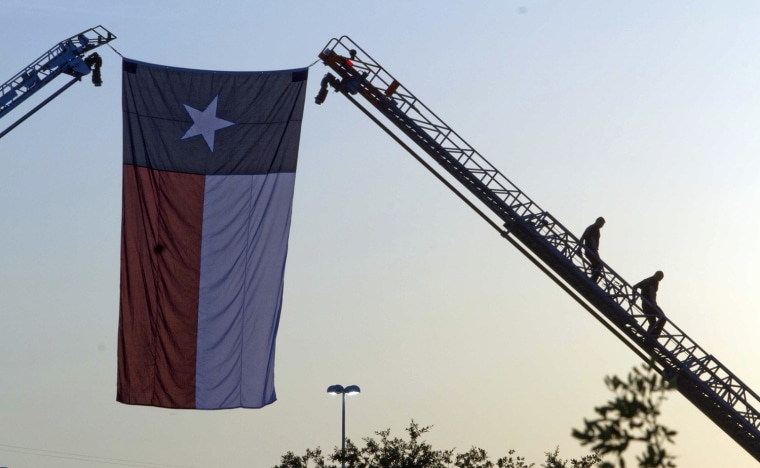 Thousands of firefighters from around the country marched to a memorial service in honor of four Houston firefighters who were killed during a massive five-alarm blaze at a Houston motel on Friday.
Dozens of fire trucks and emergency services vehicles joined the firefighters in the procession along flag-lined streets leading to Reliant Stadium, where pictures of the four victims were on video screens in the cavernous stadium, normally home to the NFL's Houston Texans.
Killed in the fire were Capt. Matthew Renaud, 35, engineer operator Robert Bebee, 41, firefighter Robert Garner, 29, and Anne Sullivan, 24. Thirteen others were injured in the five-alarm fire.
--The Associated Press contributed to this post