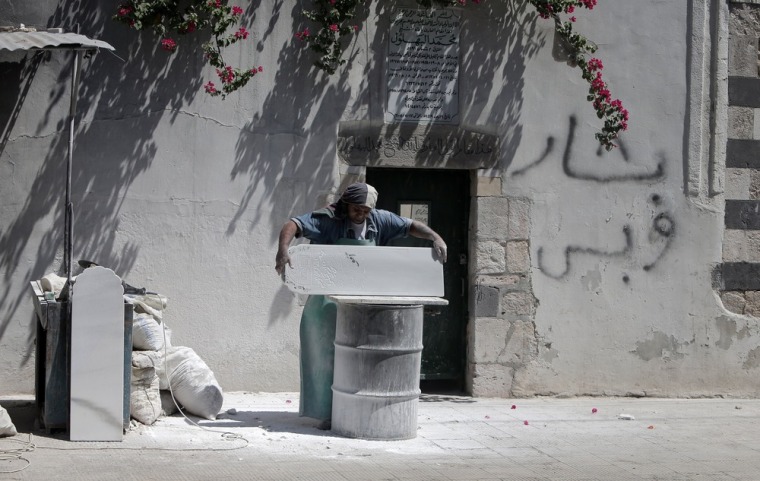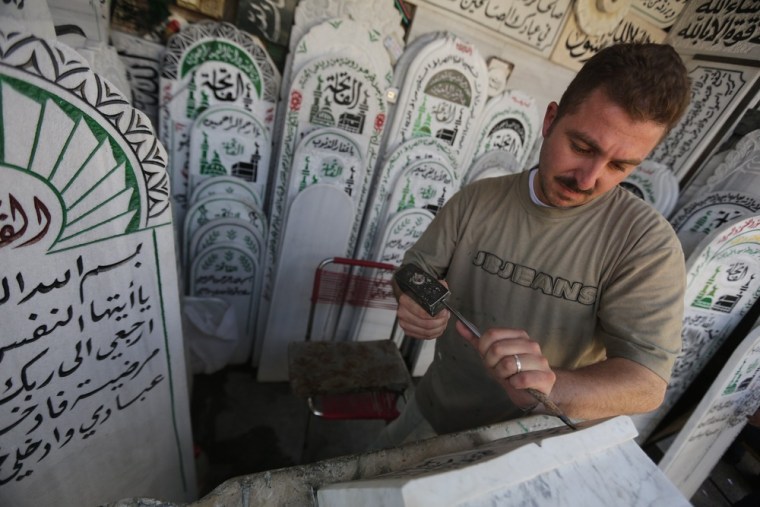 In the Sahnaya district of Old Damascus, even tombstones are hard to come by, Agence France Presse reports.
"People are just looking for a hole in a cemetery," says Tareq Samini, 45, carving with his chisel the name of a shaheed (martyr), a young soldier killed in the central city of Homs.
"A tombstone is a luxury that we offer in peacetime, not wartime," says colleague Jihad Jano.
See more images of the Syrian conflict on PhotoBlog.