Tony Stewart wins Drive4COPD 300 amid spectacular crash at finish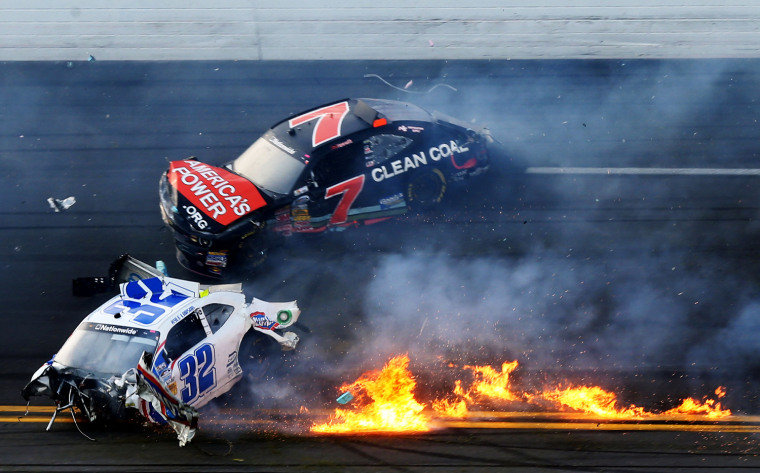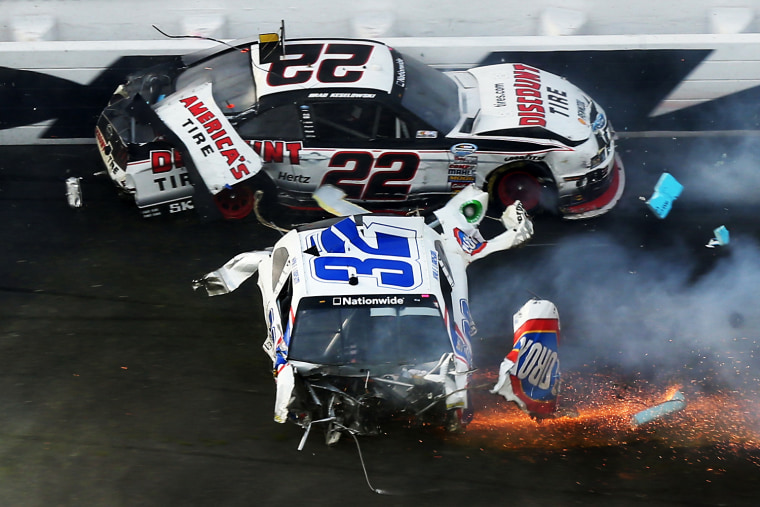 Regan Smith was leading coming to the checkered flag when he was turned sideways into the wall. Cars began wrecking all over the track, and rookie Kyle Larson's car went sailing into the fence that separates the track from the grandstands.
Stewart slid through the wreckage to the win.
-- By Jenna Fryer, The Associated Press