Photojournalist Stephanie Sinclair has been documenting the issue of child marriage for the last 10 years, traveling to Afghanistan, Nepal, India, Ethiopia and Yemen. Earlier this year she returned to India, which has the largest number of child brides in the world, to meet a group of girls who had the courage to refuse forced marriages.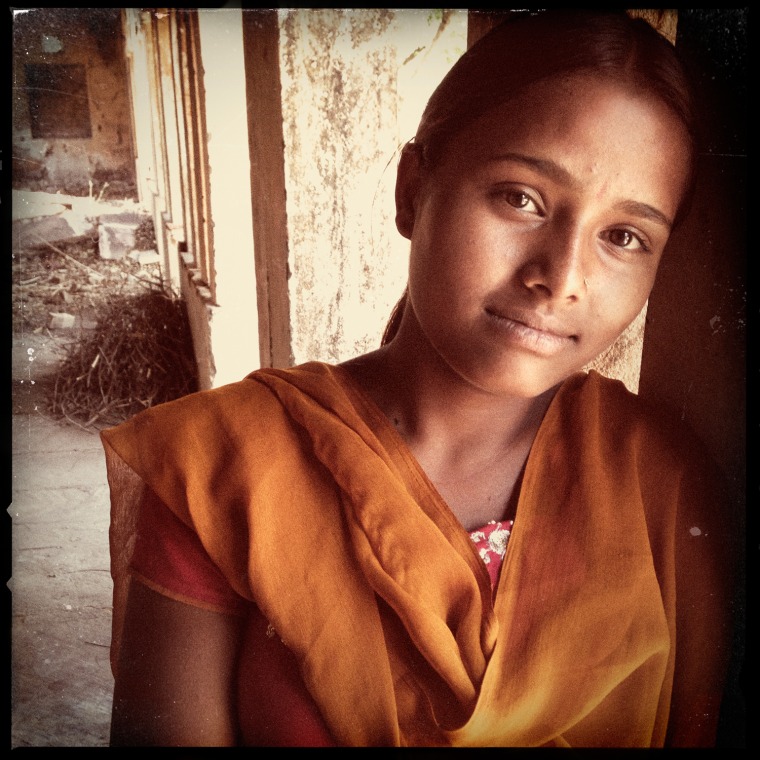 Keshanta Gujar, 16, wants to be a teacher. Rajyanti Bairwa, 17, hopes to become a doctor.
Laali Bairwa, 15, isn't sure just yet what she wants to be when she grows up. But she, like her classmates in a rural part of Jaipur in the Indian state of Rajasthan, is certain she doesn't want to be a child bride.
"My life would be ruined," said Rajyanti, who at 16 resisted her parents' efforts to marry her off. "I refused the marriage because I want to study and be something."
Keshanta and Laali were 13 years old when their families pushed them to get married. Like Rajyanti, they refused, and, with the help of their teachers, persuaded their parents to let them continue their education.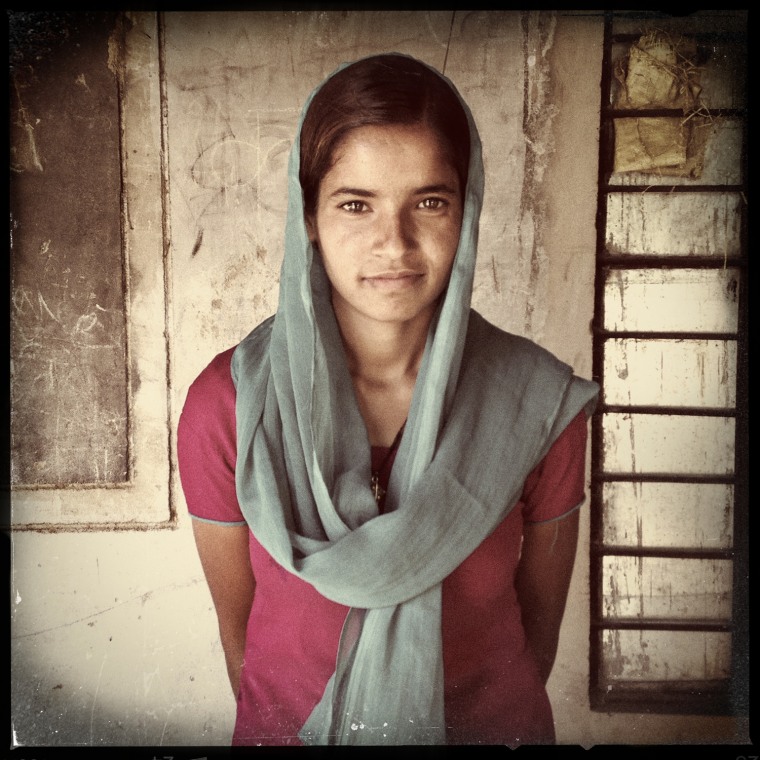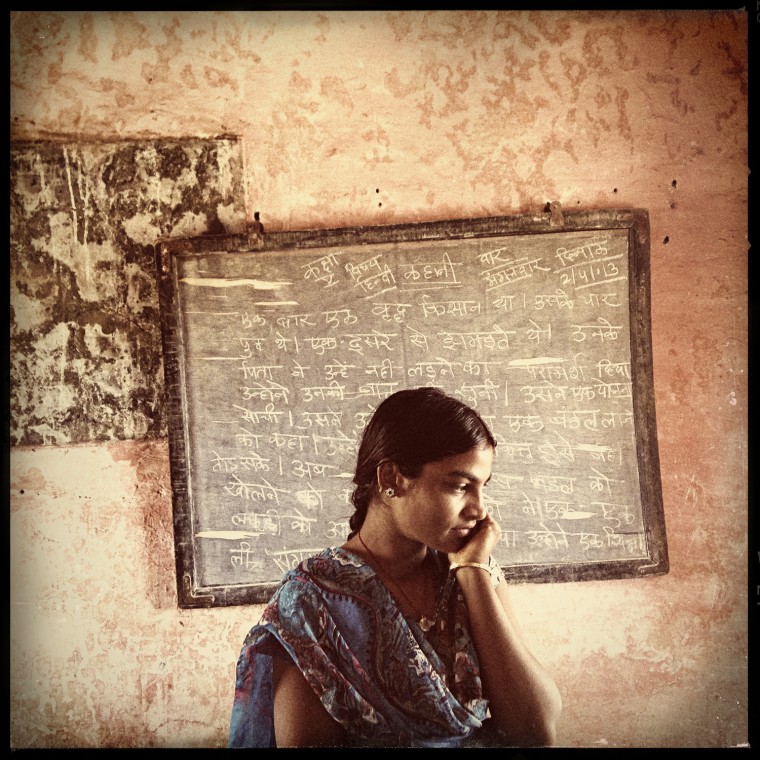 In India, where 47 percent of girls are married before the age of 18, refusals like these are few and far between. But programs aimed at educating and empowering girls are beginning to bear fruit, giving these girls the confidence to say "no" to early marriage, which, for many, would once have been a foregone conclusion.
Those advocating for an end to child marriage say it's hardly a trend at this point, as India still has one of the world's highest child marriage rates. In fact, an estimated 26 million Indian women between the ages of 20 and 24 were married before their 18th birthdays, and another 28 million will face the same fate over the next two decades if current trends continue, according to data gathered by UNFPA, the UN Population Fund.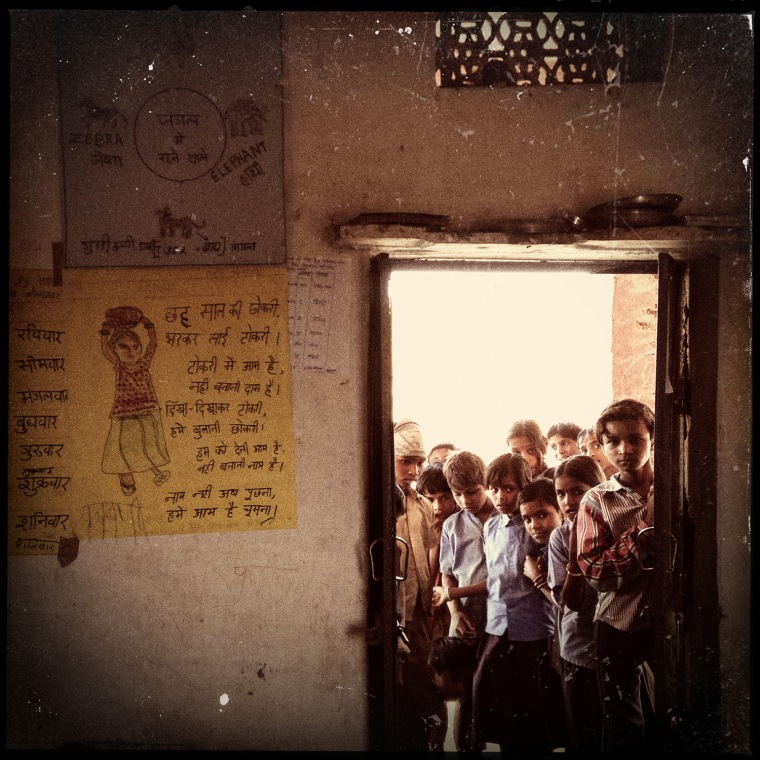 Keshanta, Rajyanti and Laali have benefited from the actions of the Pehchan Project, run by the Centre for Unfolding Learning Potentials (CULP). The nongovernmental organization targets young girls — and even a few boys — who have dropped out of school or who have never attended, and brings them up to speed so they can attend mainstream schools. The group also has ongoing conversations with parents about the importance of keeping their children in school. More than 5,000 children in Rajasthan have benefited from the organization's efforts over the last decade, according to Dr. O. P. Kulhari, the CULP secretary.
Because girls with no education are more than three times as likely to marry as children than girls who attend secondary school, CULP and other programs like it are instrumental in ending child marriage.
For Laali and her classmates, that means a future full of possibilities, all of their choosing.
"What do I want to do in the future in my life? I will study and be what God makes of me," she said. "We study and we can be anything."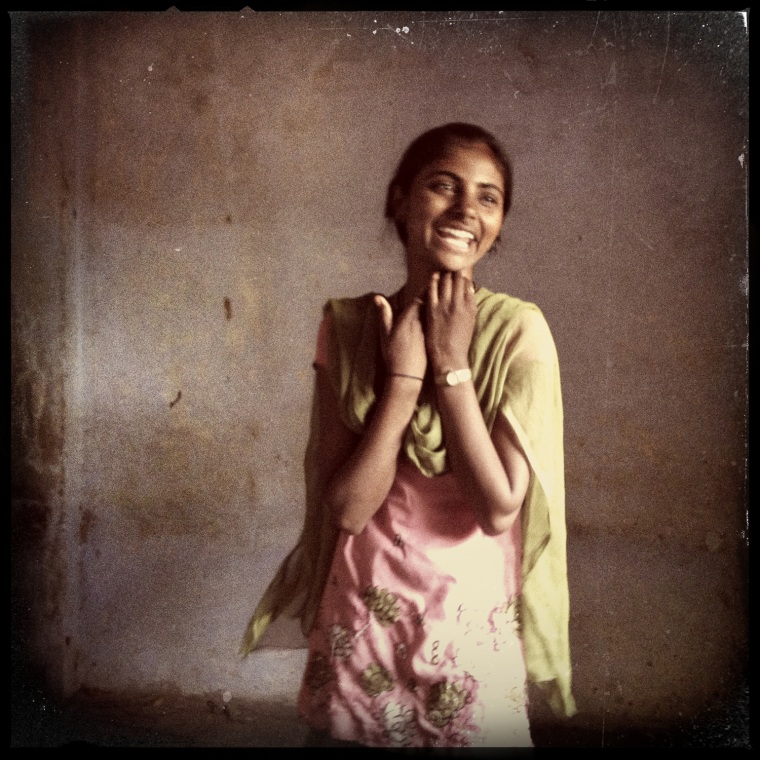 "In my 10 years of working on this issue, I'd met singular cases where children had stopped their marriages, but nothing on this scale," Stephanie Sinclair writes. "With 39,000 girls being married every day globally, we still have a very long way to go, but it was a wonderful surprise to see such a change in the tide. I decided to use the iPhone on this particular trip to communicate in the language that kids this age use to communicate with each other." Watch interviews with the girls in the video below:
Related: