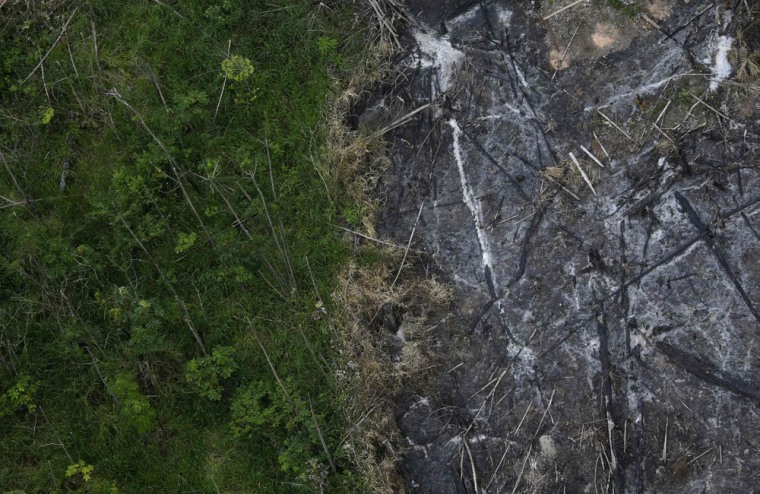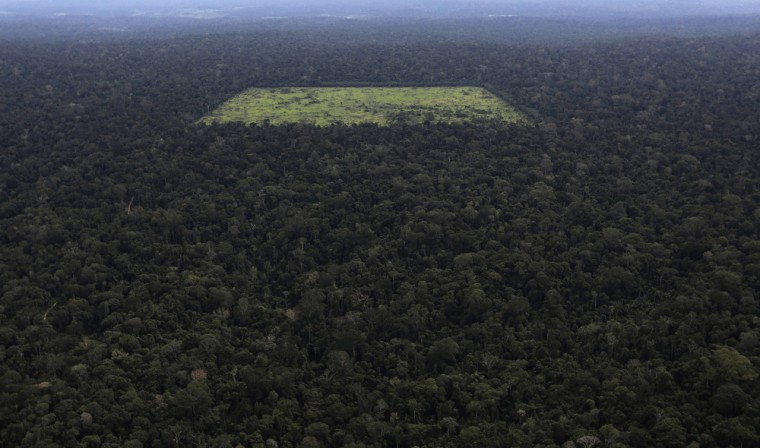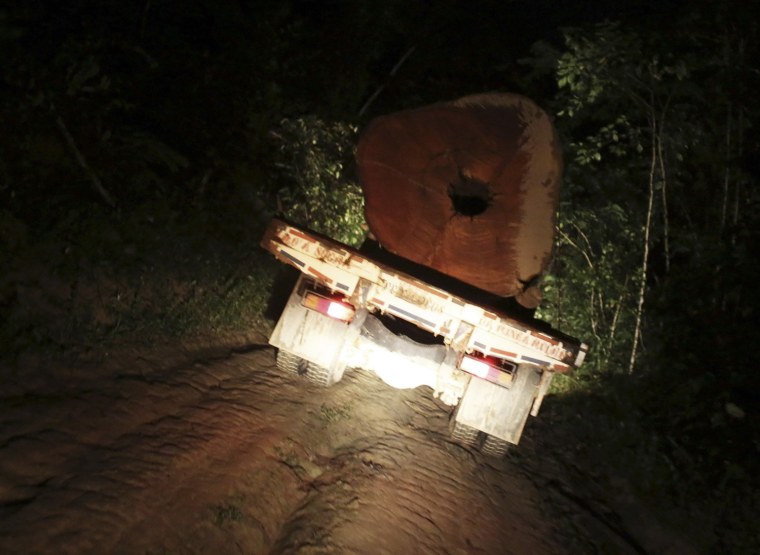 Brazil's government reported Thursday that annual destruction of its Amazon rain forest jumped by 28 percent after four straight years of declines, an increase activists said was linked to recent loosening of the nation's environmental law meant to protect the jungle.
The figures show 2,256 square miles of rain forest were felled between August 2012 and July 2013, compared to 1,765 square miles cleared the previous year. However, the destruction was still the second-lowest amount of jungle destroyed since Brazil began tracking deforestation in 1988.
In a series of trips deep into the Amazon this year, photographer Nacho Doce shadowed agents from Brazil's environmental police force as they went in search of the loggers and wildcat miners who are illegally plundering the forest.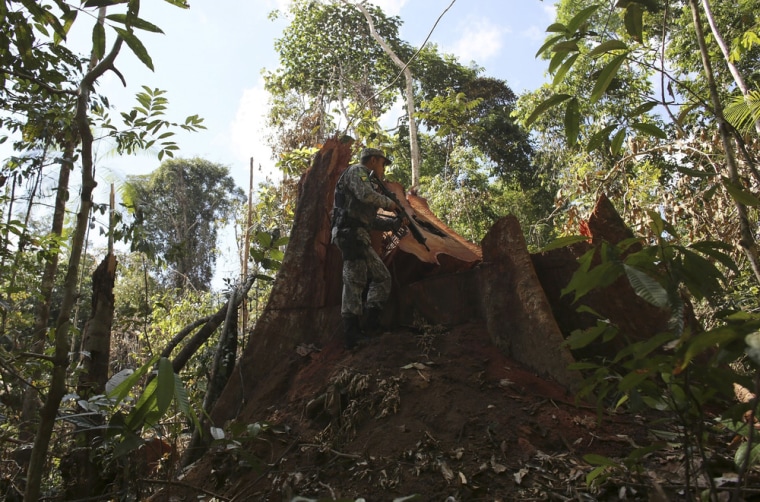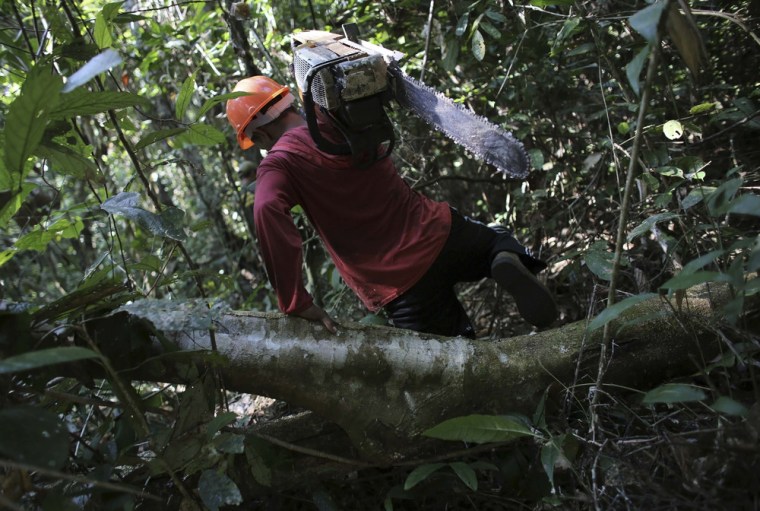 In a post on Reuters' Photographers Blog this week, Doce described how he hiked through the forest with one of the agents, "listening to birds singing, breathing in that rich air, and looking at the trees that were so tall they blocked out the sky. They were so grand that the sight of them chopped down pained me in a way I can't describe."
One day, the sound of chainsaws pierced the serenity of the forest. They had found what they were looking for. Doce followed as the police raced towards the noise and apprehended three young men.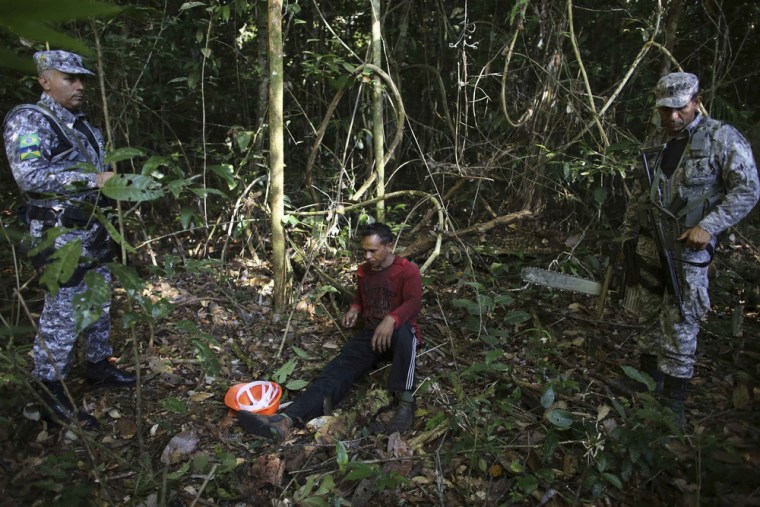 The expressions on the men's faces were of fright and disbelief at having been captured, Doce recalled.
"It occurred to me early on that the people we would find sawing and digging were really not to blame for their crime against nature," he wrote.
"They were born there, the former with chainsaws in their hands and the latter with shovels. But the people who paid them to commit these criminal acts were nowhere near. Who are they? Where do they live? What are their positions in society?"
"This is an ongoing criminal investigation, with a crime scene that just grows and grows."
The Associated Press and Reuters contributed to this report.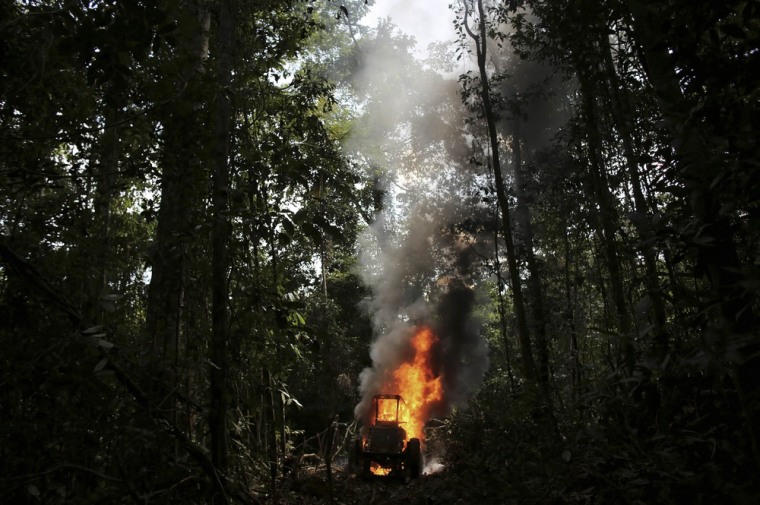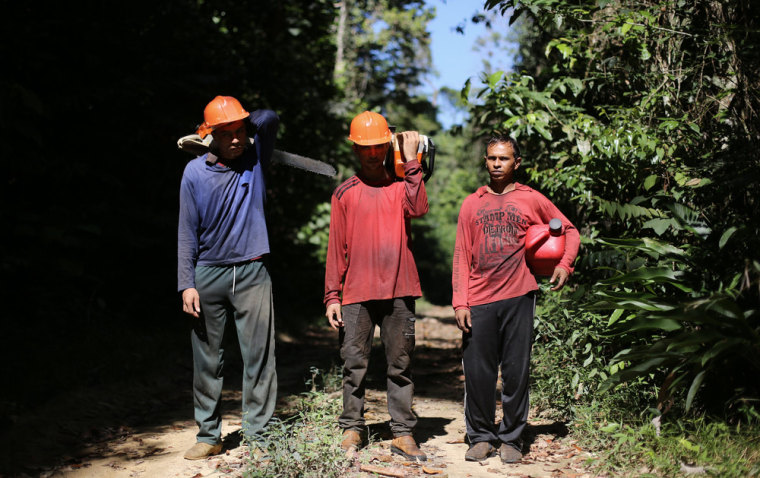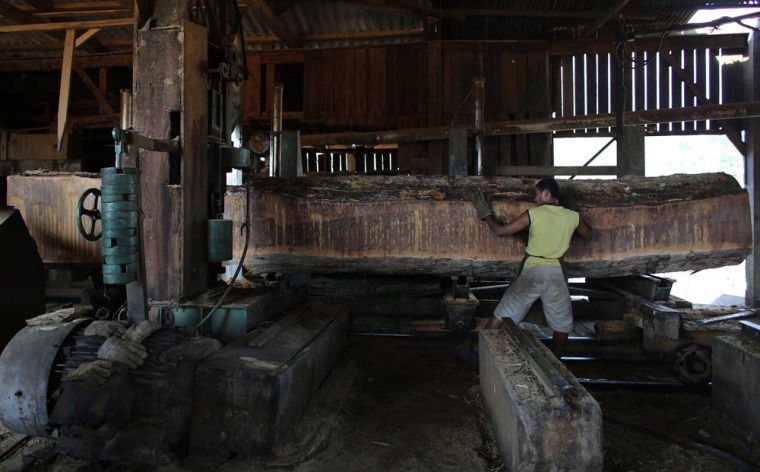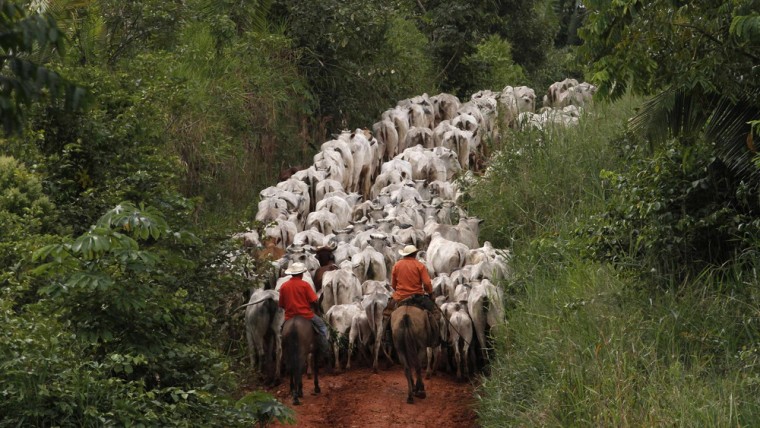 Related:
30,000 miles of Amazon roads built in just 3 years
Gold rush sparked by global financial crisis devastates Amazon