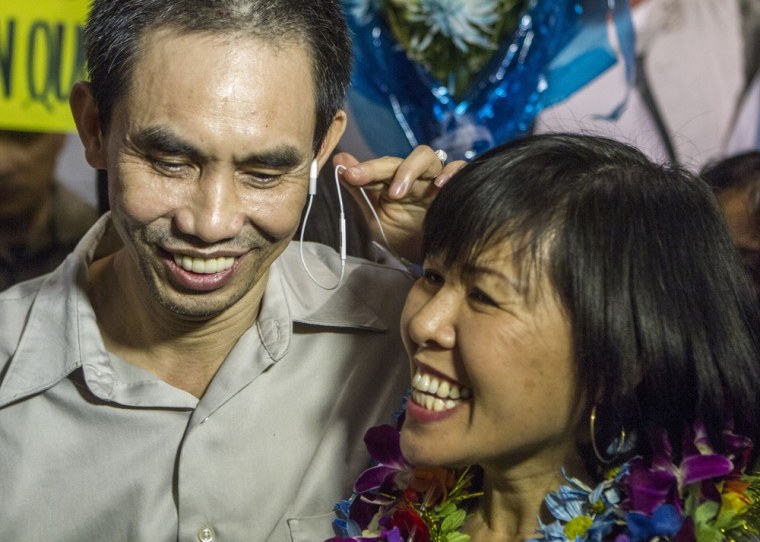 The Associated Press reports — A Vietnamese-American pro-democracy activist returned to the United States on Wednesday night after a nine-month detention on accusations of conspiring to overthrow the communist government of Vietnam.
Nguyen Quoc Quan smiled broadly as he was greeted by his wife, children and other family members, who bore balloons and placed leis around his neck shortly after 8 p.m. as he exited a plane at Los Angeles International Airport.
"I love you a lot, and I feel very near you every minute of jail," he told his wife, Huong Mai Ngo, in Vietnamese, then repeated in broken English for reporters. He pulled her to his side. "Now even closer," he said with a smile. Read the full story.