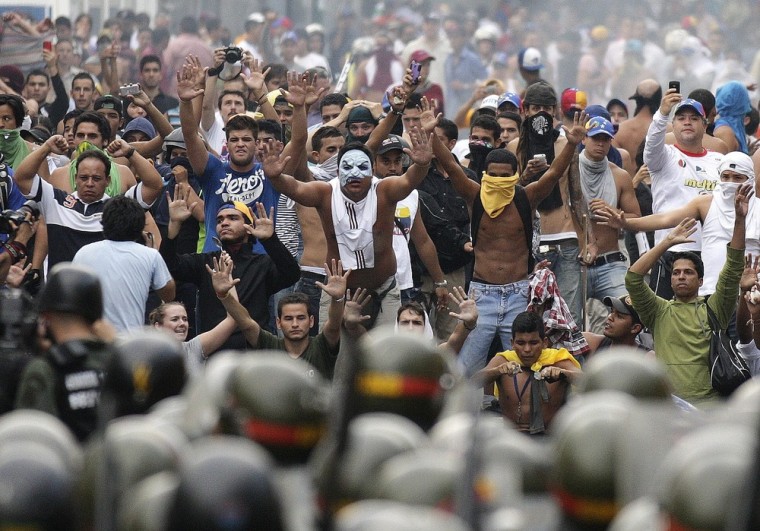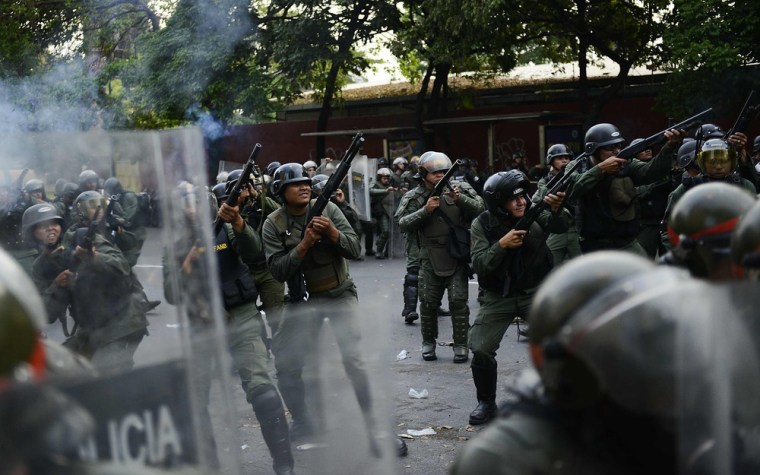 Both sides in Venezuela's political standoff will hold rival demonstrations on Tuesday after authorities rejected opposition demands for a presidential election recount and protesters clashed with police in Caracas.
Opposition leader Henrique Capriles says his team's figures show he won the election on Sunday and he wants a full audit of official results that narrowly gave victory to ruling party candidate Nicolas Maduro, the country's acting president.
The National Electoral Council has refused to hold a recount of the votes, and police fired tear gas and rubber bullets on Monday to disperse opposition supporters who protested in a wealthy district of Caracas. Read the full story.
Related:
Major challenges face Venezuela's next leader - whoever he is
'I am the son of Chavez': Former bus driver rides high in Venezuela election