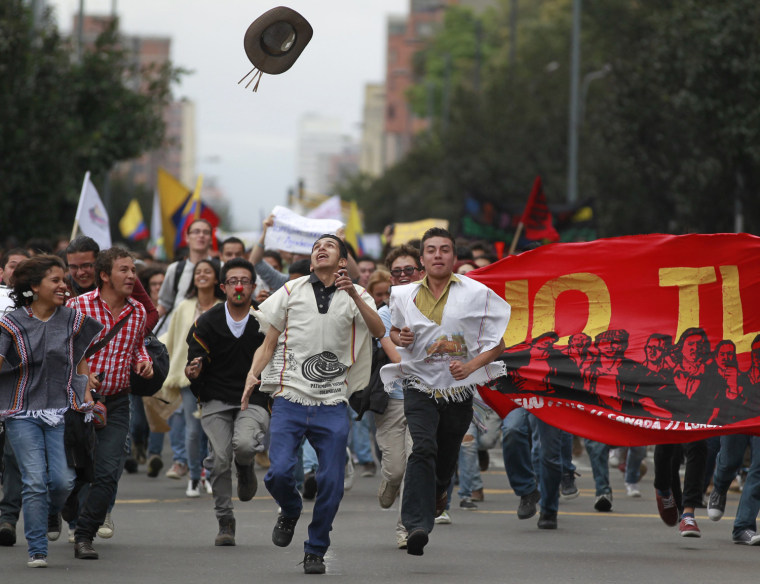 Thousands of Colombian farmers and state workers marched through Bogota on Thursday, banging pots and pans as they converged on the capital after 11 days of increasingly violent protests against agricultural and trade policies they say have left them impoverished.
Students wearing balaclavas pelted shop windows with rocks near the capital's main square and clashed with riot police who fired tear gas to disperse them. Bogota imposed a curfew in three of the more populated areas of the city after violence continued into the night.
"Long live the farmers' strike! Food sovereignty," protesters chanted as they waved anti-government banners. Read the full story.